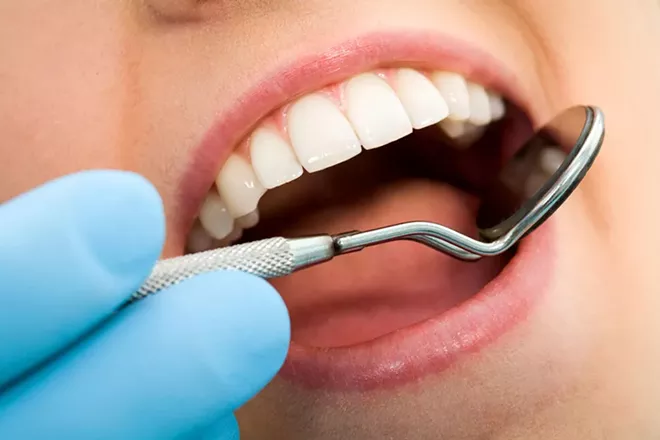 Tooth troubles
More than 3,600 people headed to local emergency rooms in 2015 to get help with dental pain. Most of those visits could have been avoided if better preventive and specialized care were more readily available. Unfortunately, many of the region's Medicaid patients aren't able to access dental treatment due to a provider shortage in the region.
That's why Providence Health Care, CHAS Health and the Spokane District Dental Society are teaming up to open two new dental clinics, as well as offer up to six dental residency slots to train future specialty dentists. A large outpatient clinic will be situated near Providence Holy Family, while a smaller hospital-based clinic at Providence Sacred Heart Medical Center will assist dental patients who have other medical issues, such as cardiac disease, cancer and dementia. Getting the clinics up and running will cost $5 million. They are expected to open next year.
Read
more about how teeth affect your health here
.
New high in life expectancy — but not in U.S.
How long will you live? If you are a woman in South Korea, a lot longer according to a
new study published in the Lancet
. For the first time, life expectancy for a population group has topped 90 years. The country is noted for investing in "childhood nutrition, education and technology, as well as low blood pressure, low levels of smoking and good access to health care."
The United States had the lowest life span prediction among high-income countries, checking in at a little more than 83 years for women, and 79.5 for men.
Slim Down
Looking for some new ideas on how to lose weight? Healing Spokane will present a forum, "Weight Loss: Beyond the Ordinary Approach," on February 28 from 6 to 7:30 pm at the WSU/EWU Auditorium at 668 N. Riverpoint Blvd. Healing Spokane is a group of healthcare providers, including doctors, as well as representatives from other fields including chiropractic, massage, naturopathy and acupuncture. The goal is to provide insights from complementary and integrative specialties about a variety of topics.