And the summer concert announcements keep rolling in. The Fox Theater has just announced four big shows in June, July and August, all featuring artists who have played the Inland Northwest before.
Unless otherwise noted, tickets for these events go on sale at midnight
through TicketsWest
.
June 11, Gordon Lightfoot:
The Canadian singer-songwriter was a staple of '70s soft rock radio, racking up Top 10 hits with easygoing tunes like "Sundown," "The Wreck of the Edmund Fitzgerald" and "If You Could Read My Mind." Lightfoot last performed in Spokane in 2013 (he was also a performer at Expo '74), and he returns following the debut of a new single titled "Plans of My Own," his first original release since 2004. Tickets run from $36 to $101, and they go
on sale
at 10 am on Fri, April 13.
July 14, Lyle Lovett and His Large Band:
The last time Lovett was in town, he was performing with just an acoustic guitar and fellow Texan Robert Earl Keen. This time, he'll have his so-called Large Band in tow, which should make for a rollicking, high-energy evening of old-school country, swing and Americana songs.
Tickets
range from $40 to $85.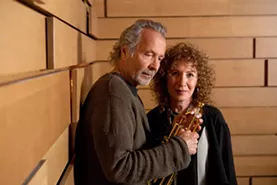 July 27, Herb Alpert and Lani Hall:
One of the most famous and bestselling trumpeters in history, Alpert is perhaps best known for founding the Tijuana Brass, whose 1965 album
Whipped Cream and Other Delights
is a landmark of instrumental jazz. Alpert frequently performs with his wife Lani Hall, a renowned vocalist and an original member of Sérgio Mendes' bossa nova group Brasil '66, and the set list for their upcoming Spokane concert will feature classics from both of their esteemed careers.
Tickets
are $38 and $48.
Aug. 4, Melissa Etheridge:
Dabbling in blues-rock, folk and country sounds, Etheridge, with her commanding voice and virtuosic guitar skills, was one of the defining voices of the mid-'90s singer-songwriter boom. She'll hit the Fox in August — she last played here in 2015 on a co-headlining tour with Joan Jett and Blondie — bringing along hits like "I'm the Only One," "Come to My Window" and "Like the Way I Do."
Tickets
will run you $48 to $85.