ON INLANDER.COM


•
NEWS:
Once facing allegations of rape, murder, voyeurism and witness tampering, former Pasco police officer Richard Aguirre could be cleared of everything.
Read how the state's case
accusing him of strangling a prostitute to death in Spokane in 1986 is falling apart.
•
ART
: What do Fred Flintstone, Scooby-Doo, the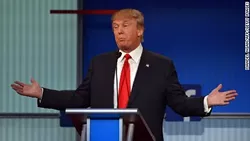 Rugrats and The Beatles all have in common? They've all been brought to life on the screen by Australian-born animator Ron Campbell.
He'll be at a Pop-Up Art Show starting tomorrow at Marmot Art Space
.
•
TO DO:
On
the agenda
for this week: Daniel Tosh at the Spokane Arena, Bingo at Bon Bon and an absinthe-fueled book release (tonight!).
IN OTHER NEWS:


•
Do no harm?
The Spokane County Medical Examiner's Office is under investigation by the state after several cause-of-death rulings are being called into question. (
Spokesman-Review
)
And three mothers — of victims and one suspect — are still haunted by the unsolved crimes connected to the state's investigation. (
S-R
)
•
Far-right France
French presidential candidate Marine Le Pen, who has bolstered her campaign by speaking against immigrants and Muslims, could ultimately win the election if voters from poorer, mostly immigrant neighborhoods in Paris don't show up. (
New York Times
)
Protests opposing the far-right party are scheduled throughout France today. (
The Guardian
)
•
Wonderful!
Spokane's historic Wonder Bread bakery will undergo $12 million in renovations — adding office space and an artisan food market. (
S-R
)
•
History lesson, Trump style
Apparently, President Donald Trump does not know when — or why — the Civil War happened. In an interview with a
Washington Examiner
reporter, Trump questioned why the Civil War occurred, and suggested that when former President Andrew Jackson "saw what was happening with regard to the Civil War, he said, 'there's no reason for this.'"
Jackson died in 1845. The Civil War started in 1861. (
Mother Jones
)