How much for an MRI?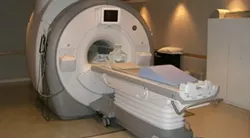 While Congress debates what to do about health care, life goes on for the rest of us. If you need a costly test or procedure — for example, a magnetic resonance imaging (MRI) scan — and are stuck with a high deductible insurance plan, you may want to consider shopping around. Kaiser Health News has
specific instructions on how to do that
, just as you'd look to get the best deal when purchasing any other big-ticket item.
Meat and potatoes and everything else
Food safety is a boring topic. Until you get a foodborne illness. Then there are suddenly few things more important than making sure the food you're currently enjoying won't be coming back to haunt you in a few hours. To assist with decisions on safe storage and preparation of food, the
USDA has announced extended hours at its consumer hotline
. Don't be shy — more than 3 million people have called the line since its inception. You can speak with a real live person at 1-866-674-6854, Monday through Friday from 7 am to 3 pm. Or log on to the USDA website to
submit a question
or review a
rather exhaustive list of FAQs
.
Get your free vitamin D!
A
new study
in the Journal of the American Osteopathic Association hows it
may be beneficial to skip the sunscreen
for short outings in the noonday sun — think 5 to 30 minutes — a couple of times a week to encourage your body to produce vitamin D. While the importance of using sunscreen to prevent sunburn and skin cancer can't be denied, researchers say sunscreen may decrease your ability to produce vitamin D by 99 percent. "From their review, the researchers conclude that sunscreen use and diseases involving malabsorption of vitamin D — including
Crohn's disease
, diabetes, and
chronic kidney disease
— play a part in almost 1 million cases of vitamin D deficiency worldwide."
Read more in the
current issue of InHealth
.