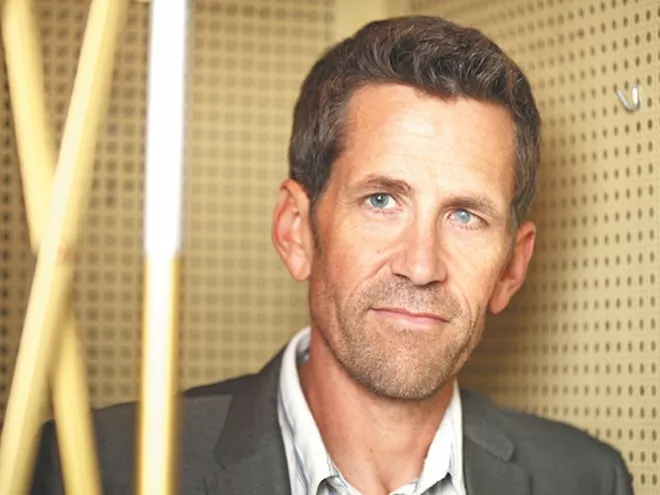 The state's vital overseer of all things arts-related has picked the recipients of its two annual Humanities Washington Awards, and one of them is Spokane's own
Jess Walter
.
The awards honor achievements in public humanities for both "Philanthropy and Leadership" and "Scholarship and Service." Walter is receiving the latter for his various works promoting literature and the arts. Among the reasons given by
Humanities Washington
are his co-founding of Spark Central in Spokane, his regularly participation in the Get Lit! literary festival and his work for the awarding organization, including serving on the awards' selection committee in 2009.
Walter will receive his honor at Humanities Washington's Bedtime Stories fundraiser in Spokane on Oct. 27. His fellow recipient is Seattle philanthropist Martha Kongsgaard, who has worked as a volunteer and organizer for various arts and environment-related groups for decades on the west side of the state.
"Our two honorees exemplify the most positive aspects of the humanities," said Humanities Washington Executive Director Julie Ziegler at today's announcement. "Jess is one of our state's most popular authors and Martha is deeply involved in so many charitable causes, yet each works tirelessly to ensure programs exist to help communities think critically, express openness to a variety of perspectives and nurture creativity."
Walter, the best-selling author of
Beautiful Ruins
and several other books, is a former
Spokesman-Review
reporter. He joins current
state poet laureate
and Gonzaga professor Tod Marshall as Spokane residents who have won Humanities Washington Awards in recent years.