ON INLANDER.COM

NEWS:
On Twitter, a Spokane Valley councilman said that "Countries don't, and shouldn't, care for children. Parents do!" Here's
what else Ed Pace said, and what he claims he meant
.

NEWS:
An all-white Spokane jury acquitted a white man of manslaughter and murder charges last month for fatally shooting a black man in the back while he was walking away after a fight. The Spokane Ministers Fellowship, Spokane Community Against Racism and the Spokane branch of the NAACP are organizing a "March for Justice" tomorrow to highlight
what they see as racial injustice in Spokane
.
IN OTHER NEWS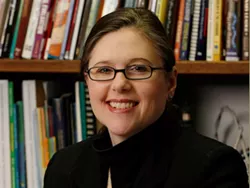 Arcade smoke

Mike Fagan, a marijuana opponent,
has come to the defense of a pot shop
whose license was denied for being too close to an arcade. (
Spokesman-Review
)

Lacking discipline?

Spokane Public Schools brings down its suspension and expulsion rates, but some teachers and parents are worried that the progress
has come at the cost of classroom management
. (
Spokesman-Review
)

Think kale, but beneath layers of packing peanuts
Amazon buys Whole Foods
. What's next? A newspaper? (
New York Times
)
Dreams live on

President Trump, despite his intense anti-immigration campaign rhetoric,
decides not to deport "Dreamers"
— for now. (
New York Times
)