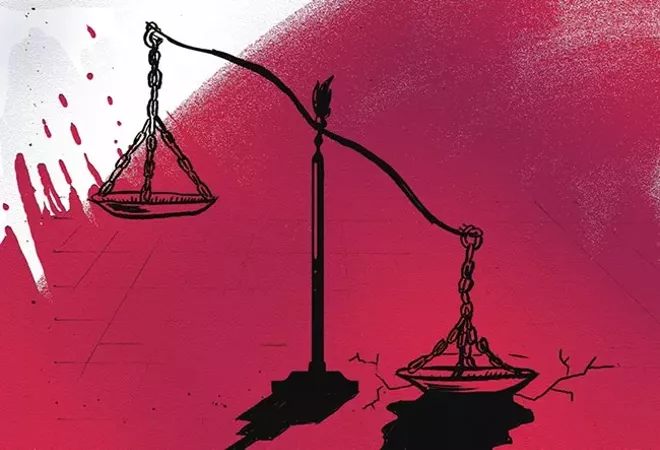 It's been about a month since Edward Bushnell was
acquitted of murder
after he shot and killed a black man who was walking away from him in East Central. But the Spokane community is still grappling with the all-white jury's decision.
Some members say the decision to acquit a white man for shooting a black man in the back is just another example of a "criminal justice system that is broken and riddled with racial disparities," and are organizing a march in memory of 45-year-old William Poindexter, the man who was shot and killed.
In July 2015, Bushnell claimed he was trying to stop Poindexter from assaulting Poindexter's girlfriend. The two got into a fight, and as Poindexter and the woman walked away, Bushnell pulled out a gun and shot him in the back, killing him. A jury in Spokane ultimately decided that Bushnell was acting in self defense.
Three community groups — the Spokane Ministers Fellowship, Spokane Community Against Racism and the Spokane branch of the NAACP — are organizing a "March for Racial Justice" this Saturday in Poindexter's honor and to highlight other racial inequities in the criminal justice system.
"We still feel like he didn't deserve what happened to him," says Pastor Walter Kendricks, president of the Spokane Ministers Fellowship. "We're no longer asking for justice. We're demanding. We are American citizens, too. How long do we have to be subjected to this nonsense?"
The march will begin at 1 pm in Liberty Park in the East Central neighborhood after a brief song and a couple of speakers. Kendricks says the organizers are still working out the specific details in that regard.
The group will then march to Altamont Street and Fifth Avenue, the area where Bushnell shot and killed Poindexter, and will pause at that spot for African libations, Kendricks says.
"This is all for William Poindexter," he says. "We're honoring his life being put out."
The group will then return to Liberty Park for the Juneteenth barbecue at 2 pm.
In a news release announcing the march, the three groups cite racial disparities in Spokane police uses of force,
officer stops, searches and arrests
and
rates of incarceration
.
For example:
• For every one white adult detained in jail in Spokane County in 2014, 7.1 black adults, 1.7 Latino adults and 6.2 Native American adults were detained, according to a presentation by the W. Haywood Burns Institute.
• African Americans and Native Americans in Spokane are stopped by police, searched and arrested at a higher rate than white people, according to a report by Eastern Washington University professor Ed Byrnes. The report also says Native Americans were involved in 2.5 percent of police stops, but 9.3 percent of police uses of force.
Kendricks says he attended some of Bushnell's trial, but is reserving his comments on specific details until the court provides a full transcript.
Sandy Williams, publisher and founder of the
Black Lens
newspaper, has requested a copy of the transcript, but says it will likely not be ready until September of this year.