ON INLANDER.COM

NEWS:
In Washington's smallest counties,
elected coroners can also be the prosecuting attorney
. That means people trained as lawyers must learn how to conduct death investigations on the fly. (ICYMI:
Spokane County's two medical examiners are under state investigation
. Grieving families say they're ignoring evidence of murder.)
MUSIC:
"The band that didn't exist" but still got an invite to play one of Europe's biggest festivals,
Ex Eye
, is coming to Spokane.
IN OTHER NEWS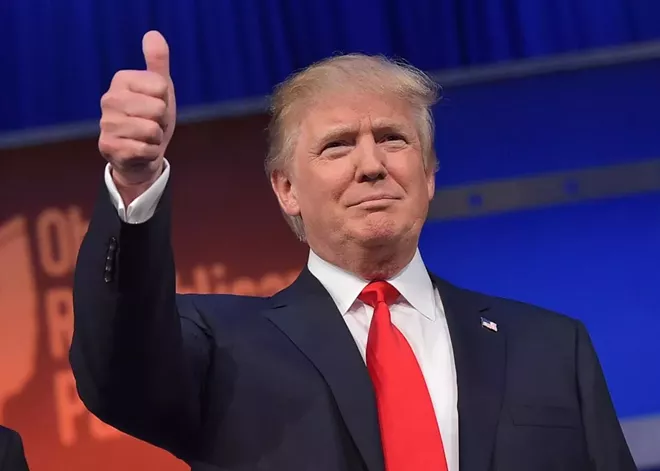 Obstructionist-in-Chief?
Robert Mueller, the special counsel appointed to uncover any links between Russia and the U.S. election, is
reportedly widening the scope of his investigation
into whether President Trump obstructed justice. The
investigation's three prongs
, explained. (
Washington Post
)
GOP congressman in critical condition
Rep. Steve Scalise, shot yesterday during a congressional Republican baseball practice,
remains in critical condition after undergoing surgery.
Three other people were also shot by a man named James Hodgkinson, who died in a shootout with police. (CNN)
Personal data stolen in April

Social Security numbers, personal health information and other sensitive data for approximately one million people
was stolen from a WSU storage facility unit in April
. The data was collected by Washington State University researchers and was being kept in a locked storage unit in Olympia. (
Spokesman-Review
)
'Everyone has to die of something'
The head of the state's health department, Nick Lyon, along with other Michigan health officials, is facing criminal charges in the water crisis that led to the deaths and illness of people in Flint.
Lyon is charged with involuntary manslaughter
for "willfully disregard[ing] the deadly nature of the Legionnaires' disease outbreak," court documents say. He reportedly told investigators that "he can't save everyone," and "everyone has to die of something." (
Detroit Free Press
)
Louisville basketball punished for hiring prostitutes

Head coach Rick Pitino received a five-game suspension, and the
entire team was slapped with four years of probation
for arranging strip-tease dances and hiring prostitutes for recruits. The Cardinals may also have to forfeit their 2013 national title, as the team will vacate all wins in which ineligible players were used from 2010 to 2014. (Fox Sports)