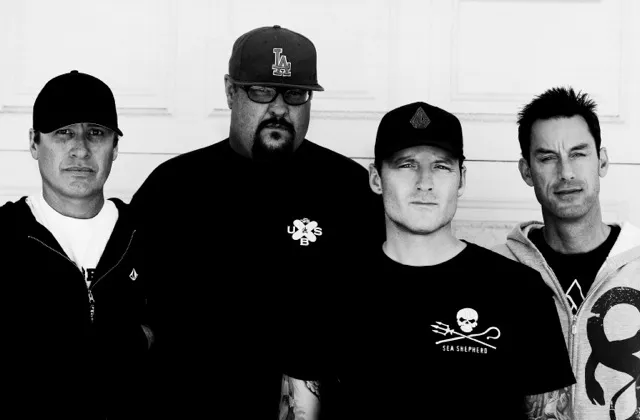 Cali punks
Pennywise
have spent the better part of three decades playing songs that touch on the political and social ills of society.
You think they'll have much to work with on their new tunes?
Actually, their latest collection is a set of old Pennywise songs originally penned in the late '80s when the band was getting its start. The group is re-recording the songs, most of them written by bassist Jason Thirsk who died in 1996, as a means of paying homage to their former bandmate and restarting Pennywise after a brief split with singer Jim Lindberg.
The Pennywise tour in support of the "new, old album" stops by The Knitting Factory in Spokane March 11. Tickets are $27.50 in advance, $30 day of show, and available through
The Knit's website
starting Friday at 10 am. Strung Out opens the show.
"Losing Jason was a terrible tragedy for all of us and he was such a big part of the Pennywise spirit, so us going back and recording these songs was a huge inspiration because it reminded of us of where we were when we started and why people responded to the band in such a powerful way," Lindberg said about
Yesterdays
. "These songs are Pennywise in our purest form and it's really as much of a gift to us as it is to our fans, many of whom have been waiting for real recordings of these tracks for years. It marks a new chapter for the band while still staying true to the way we started twenty-six years ago."