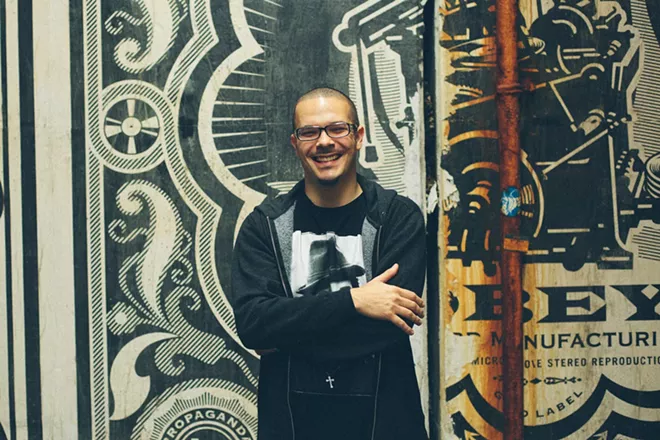 Shaun King, a journalist, activist and leading commenter on politics and race in America, will speak tonight at 7 pm in Pullman as part of Washington State University's annual program celebrating Martin Luther King, Jr.
King has gathered a huge following on
Twitter
and
Facebook
as a prominent speaker and writer involved in the Black Lives Matter movement, and regularly uses his platforms to draw attention to injustice, discrimination, police brutality, and to raise money for charity.
His speech tonight, "The New Civil Rights Movement," will be live-streamed, and anyone who can't make it to the speech on campus can register to
watch the stream for free here
.
Over his career, King has been lauded for his work, including helping
uncover the identities of some white supremacists who beat a black man during the protests at Charlottesville
last August, and covering Michael Brown's death in Ferguson, Missouri, with feverish detail.
King has also at times been at the center of controversy, as when conservative media outlets, including Breitbart, tried to question his ethnicity, which led many to draw comparisons to Spokane's Rachel Dolezal. King
spoke out against the claims,
sharing more about his family history, and many supporters saw the efforts to question King's race as an
attempt to sideline BLM
.
He's currently a columnist for The Intercept, which he joined last fall after coming off a stint as writer-in-residence at Harvard Law for the school's Fair Punishment Project, and before that he worked as senior justice writer at the
New York Daily News
.