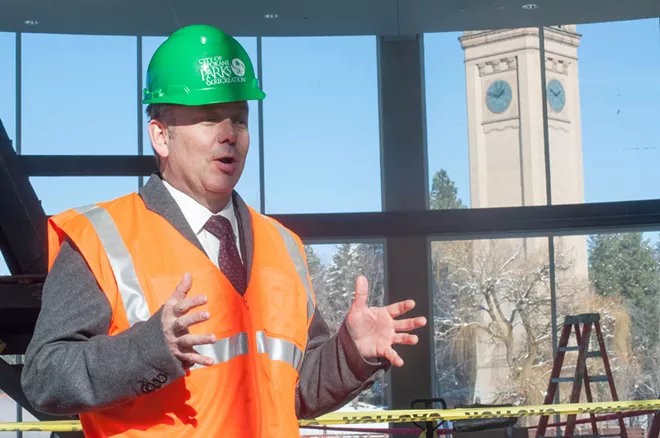 ON INLANDER.COM

Food's good too
Yet another Spokane chef has been named a James Beard semifinalist — this time, Italia Trattoria's
Anna Vogel
.

Planned Parenthood hits back
Planned Parenthood of Greater Washington and North Idaho is suing the federal government for cutting off its teen pregnancy prevention program grant
two years early.

Closing down death row

We get Spokane County Prosecutor Larry Haskell's take on the Washington State Senate's
decision
to end the death penalty.

IN OTHER NEWS

A true NIMBY opposes even the richest developments
Citing traffic concerns, Eagle Ridge neighbors don't want a proposed 240-home development to
be built nearby
. (
Spokesman-Review
)

Around and around we go

Get the
latest
on the city's plans for the Looff Carrousel. (
Spokesman-Review
)

They were warned
The FBI admits it screwed up in not investigating tips about this week's
school shooting
in Florida. (
Washington Post
)

Total hack job
Special counsel Robert Mueller's investigation is
indicting
13 Russian nationals and three Russian entities for interference in the 2016 presidential elections. (
NBC
)
Mental problems
Trying to take away guns from the mentally ill is a
challenging prospect
. (
New York Times
)

By the power of Zuckerberg!
Remember that piece we wrote on how Facebook's new algorithm was
destroying journalism
? Here's how to harness the power of that algorithm to
torture your friends
.

A man after God's own heart

Donald Trump had a whole system for
concealing affairs
during his first (1st) year of marriage to his third (3rd) wife. (New Yorker)