Washington parents who owe child support and need or want to pay in cash now have a new way to get payments where they need to go: 7-Eleven.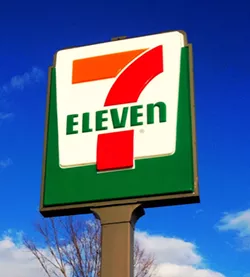 Starting this week, the state is working with vendor PayNearMe to take payments at the convenience stores because, well, they're convenient.
While cash can be paid in Department of Social and Health Services offices, those locations aren't always open when people are off work or nearby. Most 7-Eleven locations, meanwhile, are open late or 24 hours a day, every day of the week.
"Some people, we know, don't have a checking account. This gives them an opportunity if they want to pay cash," says Kelly Stowe, a DSHS spokesperson. "This just adds another layer of convenience. If you work in a different shift, maybe you're not off of work when banks or our field offices are open. This gives you an opportunity to be able to still make a child support payment."
To start, users will need their DSHS child support account information and then need to set up an account through
PayNearMe
. Then, either print off a personal barcode or show the barcode on a smartphone app when paying in the store so that the payments are tracked.
There's a $1.99 fee per transaction that goes to PayNearMe, Stowe says. The vendor was picked through a Request for Proposal process, and is used in several other states.
Mostly, the state Division of Child Support receives payments through court-mandated wage withholding, but there are still some people who pay by check, online through Secure Access Washington, or in person at DSHS offices, according to DSHS.
"We want to make it as easy as possible for parents to pay child support," says Wally McClure, director of the Division of Child Support, in a news release. "The majority of parents with child support cases do pay regularly, and many of those who don't want to pay but have some hurdles to overcome. It is in the best interest of everyone to find ways to clear those hurdles because emotional and financial support from both parents provides a strong foundation for children to build to their full potential."