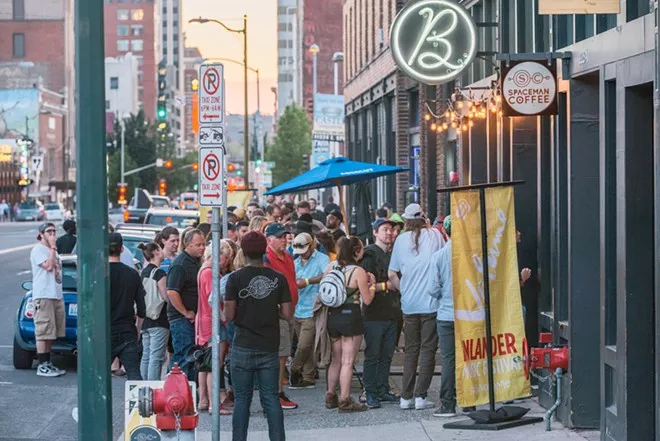 The owners of the Bartlett, one of downtown Spokane's most popular all-ages music venues, have announced they will be opening a second — and bigger — venue.
"We've seen a need in the music community for a larger, high quality space and we are ready to make that happen," reads a Facebook event page titled
"Kickstart The Bartlett 2.0."
"We have signed a lease on a 10,000 square foot space and we are thrilled."
That location? The former Sunset Junction dive bar at 1801 W. Sunset Blvd., a red and white rectangular building on the edge of Browne's Addition that was most recently a Mexican restaurant. Construction has already begun, though a grand opening date has yet to be announced.
The Bartlett was opened in 2013 by owners Karli and Caleb Ingersoll, who have long been involved in Spokane's music scene and envisioned the venue as a go-to spot for both local and touring musicians. The current space holds 150 people, and though the new location's capacity has yet to be determined, the
Inlander
confirmed that it will exceed the Bartlett's.
Details about the new venture will be revealed during a fundraising event at the Bartlett on June 28, which has a lofty end goal of $40,000. The evening will be open to the public, and you can buy tickets
here
for $20.