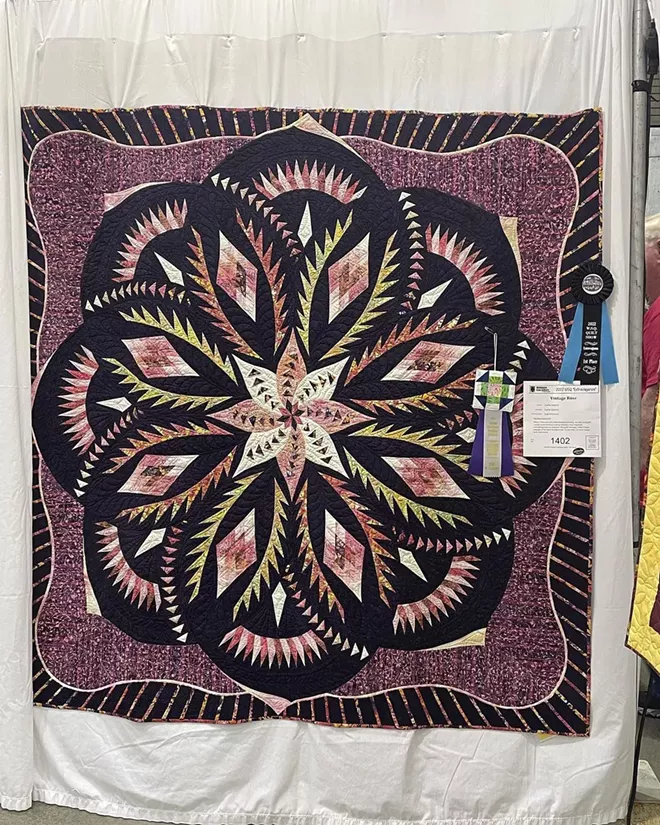 H
undreds of tiny pieces of colorful fabric
held together by undulating stitchery are what make quilts so magical to behold. And for three days in October, you'll have a chance to see more than 500 of these inspired creations on display at the Washington State Quilters Spokane Chapter's
45TH ANNUAL QUILT SHOW
.
Quilts of all types — traditional, modern and art — crafted by regional makers will be featured. Enjoy viewing them and then vote on your favorites. If you get inspired to try quilting, or if you just want to hone your skills, a stroll through the Merchant's Mall offers the opportunity to explore quilting techniques and tools. Master Quilters will also be doing demonstrations. And don't forget to enter the raffle — tickets are $1 each — for a chance to win a king-size quilt called "Farm Girl's Garden." Washington State Quilters is a non-profit devoted to enhancing the art of quilt making as well as the conservation and preservation of quilts.
If you'd like to take some of the magic home, and perhaps get a start on holiday shopping, quilts will also be offered for sale. Or if there's a particular quilt style that catches your eye, you can also ask its creator about a commission. This is art with a purpose: A beautiful quilt used as bedding can become the focal point of bedroom decor, while also offering warmth and comfort.
"Quilts are both works of love and works of art," notes Dina Pappas, incoming president of Washington State Quilters. "The quilter thoughtfully chose each pattern and fabric to create the finished work of art... They were made to cover precious loved ones in all situations."
The Spokane chapter of the Washington State Quilters 45th annual show, Oct. 20-22, 10 am-6 pm, $15 admission for all three days, Spokane County Fair and Expo Center, wsqspokane.org.