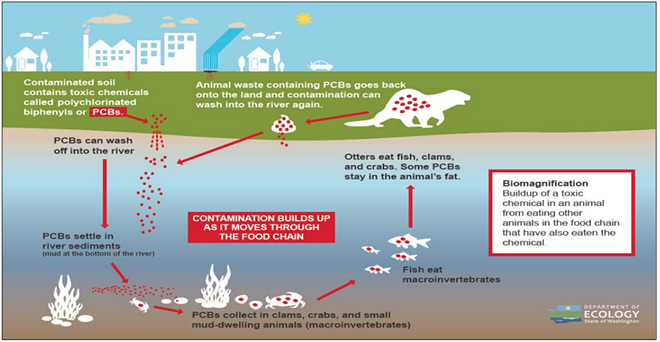 A
fter technical issues with an evening webinar earlier this month
, the Washington state Department of Ecology plans to hold another virtual open house at 6 pm, Thursday, April 23.
Environmental groups have asked state and federal agencies to
hold off on rulemaking
processes during the COVID-19 shutdowns in part because they worry that people won't be able to attend or get their voices heard, as we reported last issue. Some who called the Army Corps of Engineers to share their thoughts on the Snake River dams also reported technical difficulties which left them unable to comment in late March.
The Ecology open house on Thursday, however, isn't an official public comment period. Ecology notes that it is meant to teach people more about the state's process for designing first-of-their-kind variances, which will allow the main polluters of PCBs (polychlorinated biphenyls) into the Spokane River to exceed the legal limits as they work to get into compliance.
The actual draft variances could go up for public comment in early May.
Spokane Riverkeeper Jerry White and several other environmental organizations wrote to Ecology Director Laura Watson to request the variance process be put off until coronavirus shutdowns were ended. In response, Watson told the groups in a letter that Ecology is looking at its options.
"We are evaluating on a case-by-case basis whether to make schedule adjustments to our regulatory decision-making timelines in response to the COVID-19 crisis," Watson writes in the April 14 letter. "The schedule for the variance rulemaking is one of the timelines we are currently evaluating. Once we make a decision on whether to alter our timeline for this rulemaking, we will immediately inform the public."
In the meantime, to attend the 2.5-hour informational webinar Thursday evening, people should
register with Webex here
ahead of time.
Ahead of time, you can also view the
presentation
and some
informational posters
on Ecology's website.
Ecology recommends people use the Google Chrome browser and sign in 10 minutes early to ensure the best experience.