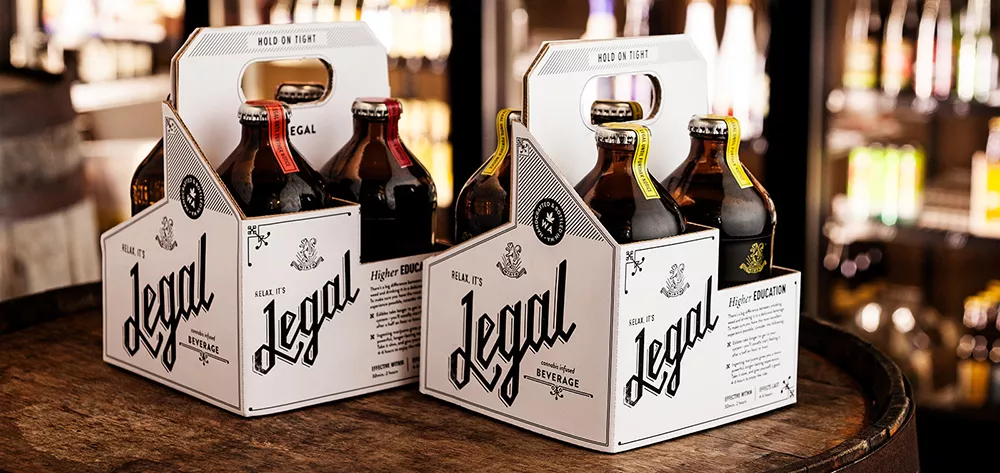 As one of the first states to legalize marijuana, it's no surprise that Washington-based businesses are behind some of the more innovative developments in the industry.
Take, for instance, Mirth Provisions, a Washington company that's pushing the envelope of how marijuana can be consumed.
The Longview-based company, which in 2014 became one of the first producers to receive approval to sell cannabis-infused products, offers three flavors of Legal sparkling tonic, all of which contain 20 mg of locally grown cannabis extract, and Drift, a minty sublingual spray.
"It's an opportunity to make an amazing, unique, unusual and delicious product while also making history," Mirth founder Adam Stites, referring to Legal, tells the Huffington Post.
Mirth products are available in a dozen marijuana shops throughout Spokane and Spokane Valley.
First up in the Legal trio is Rainier Cherry Joy, made with fresh Washington cherries. This hybrid-infused brew is said to offer a clear-headed, focused high. Mirth suggests enjoying Rainier Cherry Joy at music festivals, house parties or while "riding through the clouds on the back of a mythological beast."
Next up is Lemon Ginger Dream, perfect for someone who sees every day as a lazy Sunday. This tangy, indica-infused brew, featuring fresh lemon and ginger juices, is said to make the drinker one with their furniture, so leave Lemon Ginger Dream for those days when you have enough time to do, well, absolutely nothing.
Last but not least is Pomegranate Power, perfect for consumers looking for an uplifting head high and a noticeable, yet gentle, body buzz. Mirth suggests enjoying the sativa-infused Pomegranate Power and the natural beauty of the Pacific Northwest simultaneously.
Each bottle of Legal contains two servings, so drink one and save the other for a rainy day, or share a bottle with a friend.
Mirth's latest product is Drift, a sublingual spray that provides a smokeless high, making it perfect for anywhere you'd use a vape pen. Each bottle contains peppermint oil and 100 mg of THC from locally sourced cannabis, which amounts to 1.6 mg of THC per spray.
To enjoy, just spray Drift under your tongue and hold it there for 30 seconds. You should start to feel the high within five to 15 minutes.
As the marijuana industry, and consumer, continues to evolve, chances are that Washington-based companies like Mirth will lead the way. ♦