DAN GONZALEZ
I actually work at a restaurant. I'm the executive chef at Wandering Table.
I love the Wandering Table. Is there a go-to dish you make at home that's popular with your family then?
Probably some kind of pasta.
LOGAN LADUE
There's a coconut rice dish that I invented a couple years back. It was bell peppers, onions, pineapple, chicken. It was literally a spur-of-the-moment dish, and that is something I would absolutely love to see in a restaurant. I just created something I felt was so good and really had all those tropical flavors.
SUZIE PHAM
I really like to make a lentil soup. It's nice because if I have friends who are vegan or gluten-free, they can eat it. It's really easy to make. It has quinoa in it and lentils and pretty much any veggie you want to do. Yesterday, I did sweet potato, carrots and cauliflower.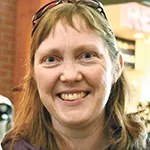 CHRISTIE MCLAIN
The favorite dinner at our house is when I make chicken Marsala and fettuccine. It's my best dish.
How did you stumble upon it?It's my husband's favorite food. One year for his birthday, I wanted to do something special. So I found a great recipe, and we love it.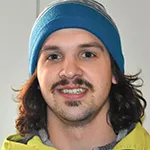 JENSEN BECKER
I might be the right guy to ask. I'm actually a line cook over at Clinkerdagger. My personal favorite is anything with spaetzle. It's like a Bavarian, German dish with dumplings, basically with Swiss cheese and caramelized onions and all sorts of different spices in it. It goes really well with broccolini, asparagus with a nice 6 or 7-ounce filet.
INTERVIEWS BY ALLA DROKINA, 2/18/2018, RIVER PARK SQUARE