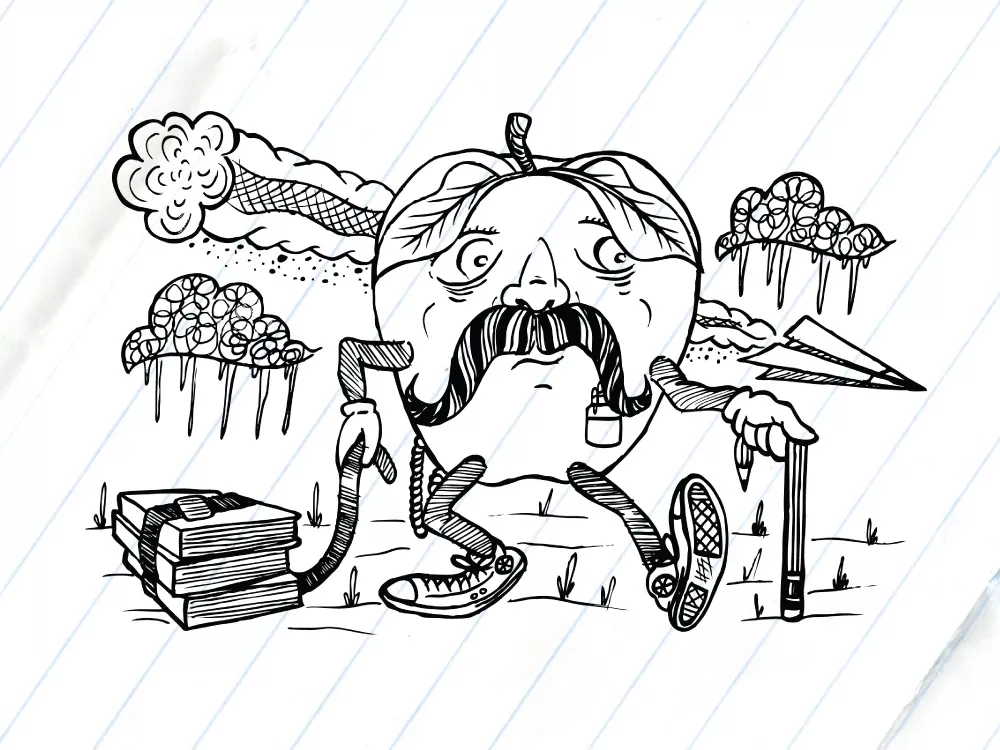 Why a prank pulled at Whitworth looks different at WSU
Why the traditional four-year experience can be even richer for older students.
College can be a psychological pressure cooker. But there's help.
College Profiles: • Whitworth • Gonzaga • Eastern • WSU • University of Idaho • NIC • Spokane Community Colleges
Jessie Hodet, a 34-year-old Spanish enthusiast, had always wanted to be a professor. Now, in classrooms at Whitworth University, Hodet regularly finds herself surrounded by 19- and 20-year-olds, ready to learn.
But she's not a professor, not yet.
She's a student, just like all the others. She studies with them, joins in class discussions with them and takes tests with them. Eventually, Hodet wants to get a Ph.D. in cross-cultural psychology. But for now she's an undergraduate.
Except, because of her age, her life experience, and, well, the fact that she has two kids, she's not a student like all the others.
"They call me a nontraditional student, which is code for an older student coming back for school," Hodet says. Scary? Sure. But Hodet's found a way to have a college experience that, in some ways, is even better than the experience she would have had a decade ago.


When recession hit, many admissions experts expected the number of students applying for college to plunge. They expected incoming freshmen to reject the high tuition costs, delay college or settle for cheaper options.
That didn't happen. As in previous recessions, more students wanted to go school. A survey of 57 public and private colleges found freshman applications were up 20 percent from 2008 to 2010.
The crappy job market had two effects. Without jobs available, students delayed trying to enter the workforce. Dropping out early to work wasn't as much of a viable option.
And with stiff competition for jobs, many older people are going back to school. Community colleges are filled with mothers and grandfathers going back to get some extra knowledge, to complete an associate degree. Night school is full of older workers, piling on extra classes, hoping to punch up their résumés.
But night school often isn't an option for single parents with school-age children. And many community colleges won't offer the same selection of bachelor's degrees as smaller schools.
So some go for the traditional experience, working on projects and in study groups with kids who may be half their ages. In the fall of 2010, 115 students older than 25 enrolled in Gonzaga University's traditional degree programs.
At first, the generation gap can be a bit awkward. Fortunately, there are some specific things that older students can do to make the most of their college experience.
It's tempting to treat the college experience like a 9-to-5 job, to head straight home as soon as the last class is finished. But that's not exactly the college experience Hodet wanted. Instead, she got involved.
Already, she's been key in academic club leadership. She's president of the Latin American Club and will be president of Phi Eta Sigma and Drolleries Writers' Guild this year. The students, she says, accepted her with open arms.
Gonzaga professor John Dacquisto, who often has older students in his undergraduate engineering classes, recommends older students spend time in the student lounge.
Hodet made friends with her younger peers at Whitworth. "Most of my friends are actually students there," Hodet says.
But her age, uniquely, also allowed her to befriend her professors in a way she might not have done if she were younger. She meets with professors for lunch dates and coffee, and they talk about their kids. One professor asked her to help train the professors' daughter to be a babysitter.
The experience she's had can be an asset to class discussions, she says, though when topics of sex and marriage come up, she often just sits back and lets the younger students talk among themselves.
Don't try to fit in with the kids, she recommends. Just be yourself. Being an older student, she found, freed her from the 20-something necessity of being cool. She could just have fun, and learn.
"When we're older, when we go back to university, we're at a place we can raise our hands, and speak in front of the class," Hodet says. "We've developed a maturity to do these things. I show up to Whitworth with my bright yellow Whitworth sweatshirt. I ask questions that sometimes maybe peers are afraid to ask."