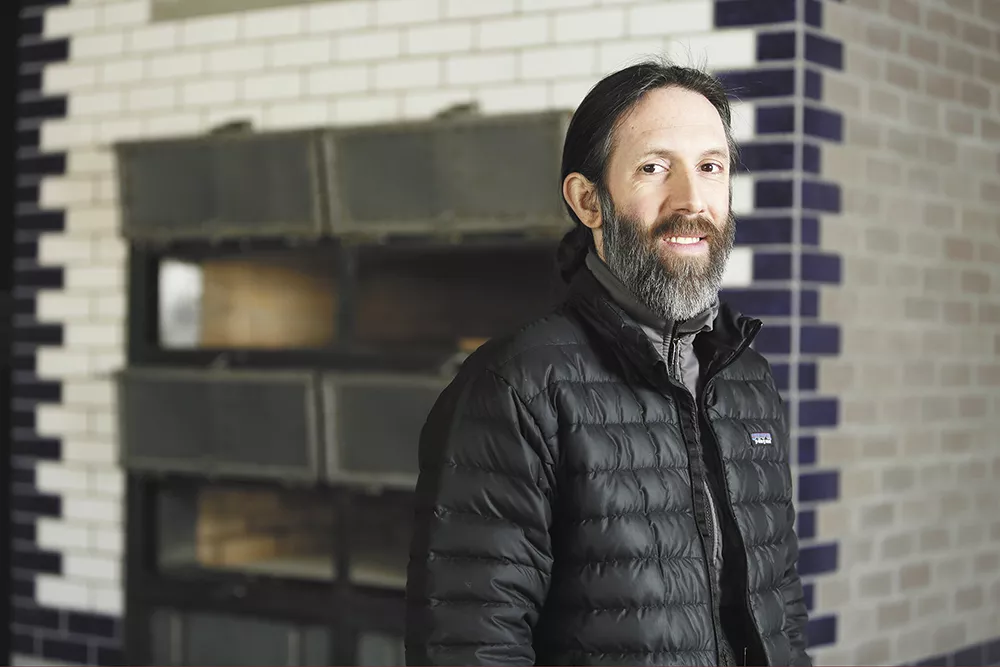 South Perry's Grain Shed made the cut on a list of the top 35 bakeries in the U.S. recently published by the Food Network. Opened two years ago, the Grain Shed's bread program is headed by baker Shaun Thompson Duffy and is housed in a space shared with Grain Shed Brewing. The bakery's bread is made with ancient grains locally grown by Palouse Heritage; flour is stone-milled on site and loaves are slow-fermented before being baked in a wood-fired oven. Grain Shed was listed amongst both well-known (La Brea Bakery, Tartine, Sullivan Street Bakery) and rising innovators in the industry.
LOCAL RESTAURANTS HONORED AT SPOKANE GUILD AWARDS
A celebration for recipients of the second annual Spokane Guild Awards (previously the Spokane Culinary Arts Guild Awards) is set for Sunday, March 15, from 5-8 pm, at Lucky You Lounge. The awards honor top spots in various categories as determined by scores from the Guild's team of tastemaker evaluators. Best new restaurant winners are Gander and Ryegrass (upscale) and TTs Old Iron Brewery & Barbecue (casual). Winners in other categories include Park Lodge (fine dining), Wild Sage (upscale casual), Rüt Bar & Kitchen (casual), Durkin's (bar program), the Grain Shed (bakery), Fleur de Sel (fine dining, North Idaho) and Roast House Coffee (coffee). Voted 2019's best chef is Park Lodge's Philip Stanton. The Guild's rising star chef is Austin Conklin of Inland Pacific Kitchen, and best restaurateur is Tony Brown.
Tickets for the celebration are $35 and include one drink and an appetizer buffet. At a more casual gathering than last year's awards ceremony, guests are encouraged to drop in and mingle, stop by a photo booth, enjoy a live DJ and pick up their framed awards. For a complete list of this year's winners, visit spokaneguild.com.
LADDER COFFEE OPENS SPOKANE VALLEY SPOT
A little more than a year after launching its flagship location on the edge of Browne's Addition, Ladder Coffee & Toast debuted its second cafe in Spokane Valley in mid-February. The new Ladder shares a building with Canopy Credit Union, at 13105 E. Sprague Ave. While most of the menu is the same as its flagship spot — espresso drinks using Ladder's coffee roasts, a topped toast menu and pastries — the Valley location is also serving sweet and savory waffles and has a drive-through window. Both locations of Ladder recently debuted its spring menu, featuring a mint matcha, lavender brown sugar latte, a vegan-friendly sweet potato hummus toast and more.
COCHINITO TAQUERIA TURNS 2
Two years ago, Justin Curtis and chef Travis Dickinson launched their highly anticipated downtown fast-casual spot, Cochinito Taqueria. In the time since, the eatery at the corner of Riverside and Post has become known for its creative Latin-inspired dishes that incorporate techniques from Dickinson's background in fine dining. To celebrate two years, Cochinito is hosting its second anniversary cocktail party on Sunday, March 15, at 6 pm. Guests are treated to six cocktails, including a tequila reposado (with absinthe, Peychaud's bitters, lemon twist) and a Brazilian cachaça (with lime, Chartreuse, house-made orgeat, fresh mint), paired with passed appetizers and dessert. The celebration includes music by the Nic Vigil Trio. Tickets are $69 per person; make a reservation by calling 474-9618.
COEUR D'ALENE TRIBE HOSTS TRADITIONAL DINNER
At an upcoming event for its Tribal Cultural Lifeways series, the Coeur d'Alene Tribe and Coeur d'Alene Casino Resort is hosting a special dinner featuring a menu of traditional foods with live storytelling, dancing and drumming for entertainment. Tickets to the Thursday, March 19, dinner are $65 per person. On the menu is smoked huckleberry salmon, venison stew, green salad with huckleberry vinaigrette and more. Find tickets at cdacasino.com. ♦