LUCKY US
We still have a while to wait for the Lucky You Lounge, the new music venue from Bartlett owners Karli and Caleb Ingersoll, to open its doors, but they're obviously making headway. The LYL made its first concert announcement last week: The Dip (pictured) will be hitting its stage on May 4. The Seattle-based funk-jam band is a Spokane favorite and features members of synth-pop group Beat Connection; both they and the Dip are regular presences at the Bartlett. The actual grand opening of Lucky You has yet to be determined, but it will most certainly be sometime this winter. (NATHAN WEINBENDER)
---
THIS WEEK'S PLAYLIST
Some noteworthy new music arrives online and in stores Nov. 23. To wit:
Ed Harcourt, Beyond The End. The British singer/songwriter delivers his first instrumental album.
Rita Ora, Phoenix. Cardi B, Charlie XCX, Avicii all guest on the pop star's sophomore album six years in the making.
Calexico, The Black Light — 20th Anniversary Edition. The multifaceted desert rockers add 11 songs to their excellent album for this reissue.
Various Artists, True Stories, A Film By David Byrne: The Complete Soundtrack. An expanded soundtrack arrives to accompany this film gem's Criterion Collection release. (DAN NAILEN)
---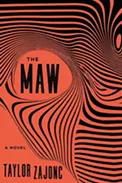 ADVENTURE EXCELLENCE
Spokane native Taylor Zajonc's own adventures could be the stuff of a page-turning thriller. The maritime historian and avid traveler has criss-crossed the globe to check out shipwrecks or, when he was just 19, delve three miles into the Bermuda Triangle on a Russian submarine. His knack for adventure clearly came through in his most recent novel, The Maw, which was just named the winner of the 2018 Clive Cussler Grandmaster Adventure Writers Competition. The caving adventure set in Tanzania was released in June. (DAN NAILEN)
---
BWAAAAAAH!!!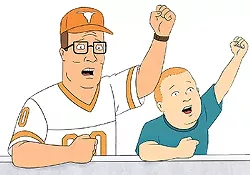 It's one of the biggest questions I've grappled with: Who would Hank Hill have voted for in 2016? We all know Dale is on board the Trump/InfoWars conspiracy bandwagon, and that Peggy probably voted for Hillary Clinton (but secretly). But where does an honorable Texan such as Hank Hill land in the politics of 2018? Think about it as you binge watch all 13 seasons of King of the Hill, now streaming on Hulu. (QUINN WELSCH)


---
THE GRIMDARK FUTURE IS BRIGHT
Games Workshop's latest lineup of wargaming miniatures is undoubtedly the coolest I've seen since I started following the company almost 20 years ago. Set in the grimdark universe of Warhammer 40,000, the new tabletop game, Blackstone Fortress, is a weird mash of sci-fi/fantasy tropes: aliens, robots, demons, hobbits, super soldiers, and the list goes on. The paintable, buildable plastic models are also a showcase in how far the company has come in sculpting and design since the '80s. (QUINN WELSCH)