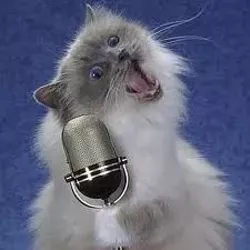 I know there aren't many shows going on this weekend but the one's that are happening are going to be killer.
TONIGHT!
Nothing like some headbanging to jump-start your weekend. The Hop! has all of your metal needs covered with a show featuring Red Seas Rise, A New Oblivion, Projections, What Wings Once Held, A Year Today and the Ongoing Concept. Show starts at 6:30 pm. $5/$7. All-ages.
Local band the Perennials have served as more of an opening act than a limelight stealer for the last couple of years, but now they're bidding adieu to the Northwest as they head to New York to get serious about their music. Join the band for an album release party with Finn Riggins, Cathedral Pearls, House of Ghosts and Shades at the Porch. Show starts at 6 pm. $15, includes CD. All-ages.
SATURDAY!
It's been one hell of a year for Chewelah's Allen Stone. Or should we say half-year? First his latest album reached #2 on the iTunes soul charts, then there was his performance on Conan. And this summer, he'll be the only Eastern Washingtonian playing at Sasquatch. Catch him tomorrow with Simmons and Eric Tollefsun at A Club before he gets any bigger. Show starts at 8 pm. $12. All-ages.
Unless you're looking to waste a bunch of time, forget about trying to classify Finn Riggins. The Boise-based trio (which has some roots at the University of Idaho, too) is known to bounce between poppy, upbeat indie rock songs to way-the-hell-out-there soundscapes during their raucous live show. Catch them at Baby Bar to listen for yourself. Show starts at 9 pm. Gotta be 21.
One day you're a band with a platinum song. The next, you're saving your careers by writing songs for the Muppets. After a tough period, the Fray found the inspiration they needed to write and record their latest album, Scars And Stories. Catch the band with Scars on 45 at the Knitting Factory to hear some of the band's classic hits as well as some songs off the new record. Show starts at 8 pm. $35. All-ages.