The Inlander asked a handful of local public figures to tell us about their Spokane Restaurant Week experience, and what they look for in local dining. Read additional responses and other previous coverage here.
On the first night of Spokane Restaurant Week last Friday, City Council Member Amber Waldref and her husband dined out at Thai Bamboo. She ordered the butterfly wontons followed by pad thai with wild-caught prawns, while her husband opted for the spring rolls and fried rice with tofu. For dessert, they chose the mango white sticky rice and black sticky rice pudding.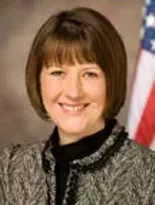 Waldref tweeted about the meal and answered some additional questions from The Inlander.
What kinds of food did you love as a kid, and what kinds of restaurants and cuisines do you prefer today?
I loved going to Chinese restaurants as a kid, but I wouldn't actually eat the Chinese food — I'd only order the American items on the menu! Now, I absolutely love Chinese, Japanese and Thai cuisine. I think Asian cuisine is my favorite. I love China Dragon and Thai Bamboo.
How was your meal at Thai Bamboo?
I thought the pad thai I ordered was very well-flavored. The butterfly wontons were so yummy (very rich with the crab and cream cheese, but yummy). I was impressed that my husband's spring rolls were very freshly made and lightly fried — I don't like heavily fried foods, so this was good.
What do you think of Spokane's first restaurant week?
It was a great evening last week. Thanks to The Inlander for supporting Spokane Restaurant Week. I hope it was successful for local restaurants.