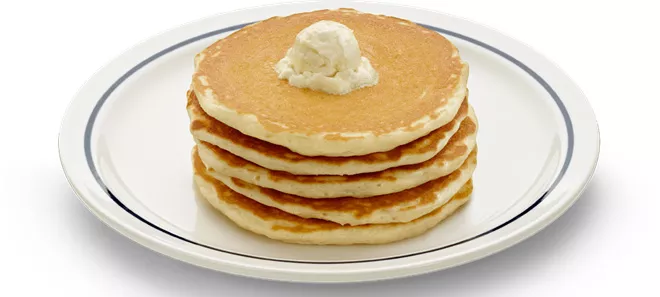 Since beginning its National Pancake Day celebration in 2006, the International House of Pancakes reports its restaurants have raised more than $10 million to support charities. Today, we here in Spokane will once again celebrate National Pancake Day at IHOP and enjoy three free Buttermilk pancakes.
In return, you will be asked to consider leaving a donation for Children's Miracle Network Hospitals. All the donations will help local charities provide equipment, procedures and critical care for children. If you donate $5 while you're there, you'll get a coupon for $5 off your next visit. Treat the family and help out a good cause. The goal for this year is to raise $3 million.
Children's Miracle Network Hospitals raises funds and awareness for 170 member hospitals that provide treatment to kids across the U.S. and Canada. Donations — including all those made on National Pancake Day — stay local to fund critical treatments and healthcare services, pediatric medical equipment and charitable care. Programs like the one IHOP offers support the nonprofit's mission to save and improve the lives of as many children as possible.
There are four IHOP restaurants in the Spokane area, including one in Spokane Valley and one in Coeur d'Alene. Hurry, or take your time. There's no rush: National Pancake Day ends at 10 pm. My own mom and siblings didn't waste any time, arriving at 7 am for free breakfast before school and work. Find the one closest to you.