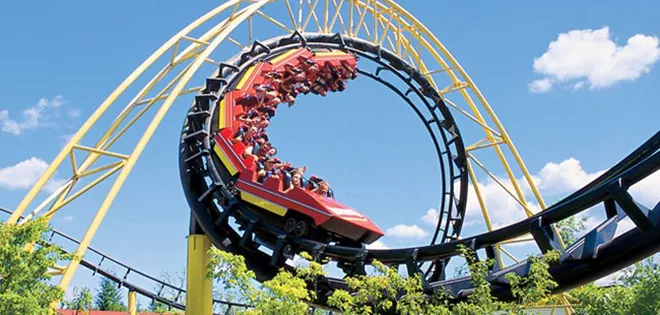 With our Summer Camps guide and this warm weather, it's no wonder we have summer on our minds. And now it's time for another of the Inland Northwest's summer traditions: Silverwood!
Silverwood will be opening its gates on May 3, with a special ticket price for the opening weekend of its 27th season. The theme park north of Coeur d'Alene opened in 1988, and thus, tickets will be $19.88 in celebration. (Compared to the regular price of $46, this is a pretty killer deal.) A season pass costs $140, which includes free parking and other discounts.
As usual, Silverwood stayed busy in the off-season and plans to open two new attractions for the kids in the new area, Garfield's Summer Camp Expansion. The Krazy Kart Ride — which spins you around in a figure eight — is perfect for younger children, with plenty of space for a parent tagalong. The Puppy-Go-Round features giant puppies flying around a circular track. Not only are they adorable, but the ride has the ability to put parent and child side by side.
Silverwood's opening weekend — and their special ticket price — lasts through May 4. Daily operations start on May 24.