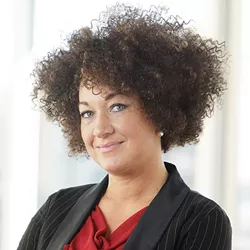 Despite over a decade of increased national attention to the issue, countless awareness campaigns and the establishment of National Bullying Prevention Month, Washington state schools are still plagued by bullying and harassment. In addition to being shoved into lockers and beat up at recess, kids are also experiencing an unprecedented wave of social profiling online. There is no sanctuary. The impact is devastating, and it's hitting Spokane hard. With lawmakers giving it little attention, perhaps failure to improve student outcomes isn't a surprise. But for parents who are forced to send their children to a psychologically and physically unsafe environment to get a public education, the situation is unbearable.
"It's so political right now," says Lisa Hanson, a parent of two bullied daughters in Spokane. "There isn't a lack of bullying but a lack of reporting and investigating." She believes that Spokane schools are minimizing harassment and covering up evidence of bullying cases to score higher image points rather than doing anything to effectively curb maltreatment of students. "They are basically putting power in the hands of the bullies, and we are just along for the ride."
Hanson's daughters, Kathryn and Kari, are 19 and 9. For Kathryn, Spokane wasn't her first experience with victimization. When living in Cedar Rapids, Iowa, she was terrorized by her peers to such an extent that she considered violence. "I knew that if I kept going to that school, I would bring my dad's guns to school. I just stopped caring," she remembers. "Having those thoughts of violence was actually the most terrifying thing to me." Hoping for a new beginning, Kathryn enrolled in Rogers High School when she moved to Spokane.
The jeering and physical aggression quickly resumed where it had left off in Iowa. Due to a medical condition that affects her appearance, Kathryn says students incessantly teased her. She followed the process of reporting incidents to school officials, but things only got worse. In addition to harassment for her appearance, Kathryn was scorned for being a snitch. Hopelessness and helplessness began to shut down her social interests and deteriorated her academic performance.
In a desperate cry for help, Kathryn told her school counselor, "If something doesn't change, I am going to hurt myself or someone else."
She was removed from the school campus immediately and admitted to the youth psychiatric center at Sacred Heart, but she says there were no consequences for her attackers. After returning to school weeks later, she collapsed in the bathroom stall one day. Curled up with severe cramps, Kathryn held her phone to her chest and braced herself against the pain. Other girls came into the bathroom and began taunting her. As a sick joke, they told school staff she was spying on them under the stalls. As soon as her cramps stopped enough for her to stand, Kathryn was rushed to the principal's office, her phone was confiscated, and she was suspended for two days (although there were no bathroom pictures on her phone and the girls later recanted their story, saying she hadn't been spying on them).
Humiliated and deeply hurt, Kathryn stayed out of school for two weeks. Shortly after returning, she became overwhelmed and quit school altogether. Now that she has completed her GED, Kathryn hopes to get a degree in business and someday own a dessert shop that will help fund programs for victims of clinical depression.
Rogers High School Assistant Principal Brett Hale says, "We try to not let things get to the point of a student having to drop out of school, but sometimes they wait too long to report [bullying], and then they are too emotionally upset and feel like they can't come back to face people who are aware of what happened."
But it isn't her oldest daughter's memories that have Lisa Hanson all fired up today. Her 9-year-old, Kari, is experiencing verbal and physical violence this year at her elementary school, and she is worried that the school's unresponsive and unconcerned approach is causing Kari to internalize the oppression. The once-bubbly 9-year-old now is withdrawn and muddles through her school days with self-doubt and anxiety.
"Kari used to love school and got great grades, but now she feels like giving up," says Hanson. In response to a recent incident where Kari was repeatedly attacked on the school bus, she says the school has recommended that she find alternative transportation for her daughter. As with too many victims of bullying, the burden of advocacy seems to be dumped on the targeted kids and their families rather than being mitigated by the institution claiming to have a zero tolerance policy on the issue.
When Hanson recently started sharing her daughter's experiences on social media, other mothers came forward to tell how they too had no luck with justice in Spokane Public Schools. One mother went the legal route and got a restraining order served on her child's bully. Other families have also taken matters into their own hands, moving out of the district, resorting to online curriculum, homeschooling, or putting their kids in private schools.
Kevin Morrison, the district's director of community relations, tells me, "This is handled at a building level. The principal talks to students to determine what is going on."
He adds: "From a district level, we take these cases very seriously. But from a parent's perspective, can we always get the results they want? Well, that can't always happen for the greater good."
Nevertheless, some students, like Kathryn, believe that if she hadn't removed herself from the situation, she could have been another school shooter. In fact two-thirds of school shooters have shown a history of being bullied, and bullies themselves who are recognized as young as 8-10 years old are eight times more likely to have a severe criminal record by the time they are 30.
"I want people to know that I have a different outcome because I chose to walk away," Kathryn says. But, she can't stand to watch the ongoing mistreatment of kids like her little sister. "There has to be some form of justice in schools." ♦
Rachel Dolezal, formerly of the Human Rights Education Institute in Coeur d'Alene, is an award-winning artist and activist who teaches courses in art, Africana history and culture at area universities.