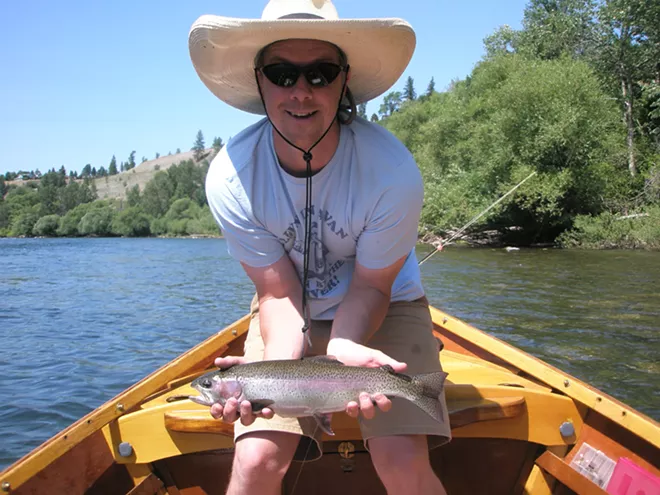 Experienced fish conservationist Jerry White has been named the new Spokane Riverkeeper clean water advocate by the Center for Justice. A former employee of Save our Wild Salmon and a volunteer with the Spokane Falls chapter of Trout Unlimited, White will serve as the organization's third Riverkeeper.
Rick Eichstaedt, executive director of the Center for Justice and former Riverkeeper, announced the hiring this morning. Eichstaedt says in a news release that White will carry on recent efforts to protect and enhance Spokane waterways.
"With Jerry's strong leadership and experience," he says, "we will continue our ability to protect our Spokane River."
White grew up in the Cheney area. The Center says his family instilled in him a love for the outdoors and the importance of environmental responsibility. He will spend much of his time targeting pollution issues along Latah Creek, which flows into the Spokane River near downtown.
"As a lifelong river lover," White says in the news release, "it is a great pleasure for me to expand my environmental efforts to the protection of the Spokane River and its native redband trout, its habitat, and everyone's basic fundamental need of clean water within the Spokane's iconic river."
White takes over for Bart Mihailovich, who recently left for a position with the International Waterkeeper Alliance. The program was founded in 2009.