Did you check into your social media outlets this morning and find yourself inundated with images like this: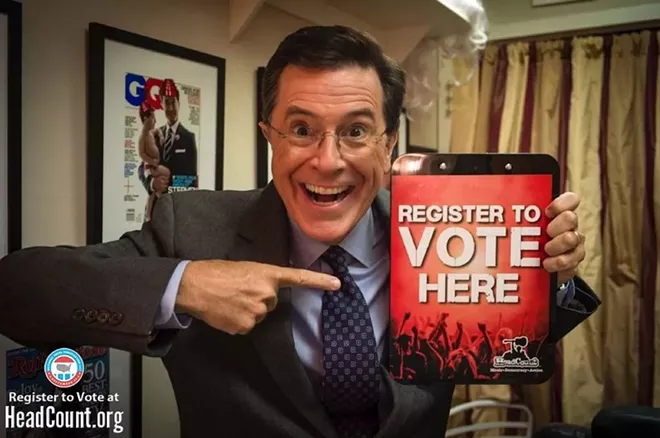 I sure did. No matter what stream I looked at, I'd find someone I followed nagging me about registering to vote.
On Twitter, it was comedian, actor and Conan O'Brien sidekick Andy Richter:
On Facebook, it was the Drive-by Truckers, one of my favorite bands:
My first thought? "How do all these people KNOW I just moved to a new state and need to update my voter registration? Thanks a lot, Obama!"
Second thought — there must be something going on, and indeed there is: it's National Voter Registration Day!
What, you still had to go to work today? The boss didn't put up streamers or balloons? Yeah, same here.
Even so, it's a good reason to remember to get your democratic process on with this "holiday" aimed at encouraging people of all political stripes to make sure they're registered before this fall's election. It's such a popular idea that National Voter Registration Day has been endorsed by the National Association of Secretaries of State. More than 1,000 organizations are taking part, including the diverse likes of trade unions, colleges, conservation groups, libraries, ministries and healthcare companies.
How easy is it to register to vote? I just did it in the middle of writing this blog post, thanks to the handy National Voter Registration Day website that lets you register in any state in the union. Of course, you can go straight to the Washington state Secretary of State website to register online, download voter registration forms or have them mailed to you. You WILL have to sign your registration and mail it in, and be sure it's postmarked at least four weeks before election day (that would be Tuesday, Nov. 4) to be eligible to vote. You can also just drop in your closest Driver Licensing Office, like the one on Lidgerwood Street in Spokane, and register right there.
So get on it!