Plenty of action around the inland Northwest today, and you can find many options in our
event listings
and carefully culled
Staff Picks
.
If you need some help, no worries. Here are some highlights I found perusing the listings for Thursday, Feb. 19: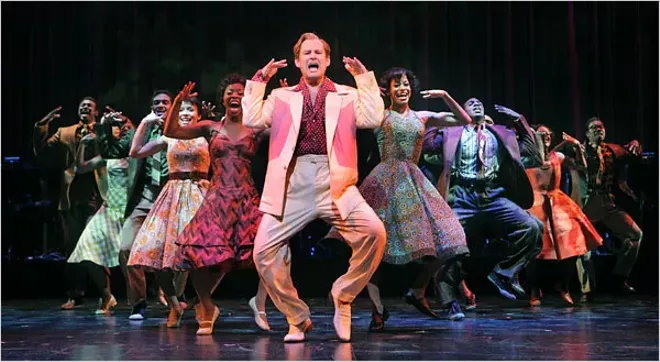 THEATER
| The touring Broadway musical
Memphis starts its four-day run
at the INB Performing Arts Center tonight. I got to see it last year, and this show is far from your typical overly sweet musical, bringing some genuinely great music to a story of racial politics.
THEATER
|
Orphans continues its run
at the Spokane Civic Theatre, bringing the story of two brothers searching for a father figure to vibrant life.
WORDS
| If you missed your chance to see Pulitzer-winning author Marilynne Robinson at Gonzaga last night, you can still
catch her tonight at Auntie's
at 7 pm. Here's
our interview with Robinson
.
LIVE MUSIC
|
Granger Smith drops by Spokane
for a sold-out gig at the Palomino Club, so if you want tickets to see the emerging country star, hit the web and get hunting. The show is part of his Yee Yee Nation: Part II tour in support of his Dirt Road Driveway album, an indie release that made its way to the top of the iTunes Country chart. Along for the show is Smith's alter ego Earl Dibbles, Jr., an over-the-top country boy who spawned a viral video and landed Smith a spot on CBS Sports' Inside College Football. So, are people packing the Palomino going to be there for Smith or for Dibbles? Hard to say. Here's a taste of what's in store: