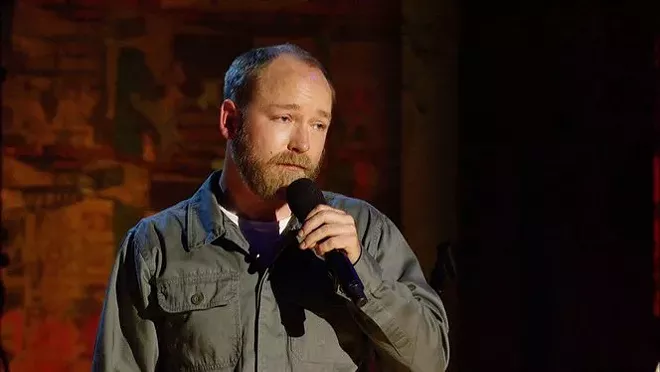 A bevy of entertaining opportunities await in the week ahead. Here are a few highlights:
Monday, May 7

MUSIC | Some would consider the blending of Metallica's music with cellos a thing that should not be, but not anyone who's dug into some
Apocalyptica
, the Finnish crew who rocks "Fade to Black" and more with power belying the classical confines. They headline the Fox tonight; you can
read our interview with the band
, too. Here's a taste:
FOOD | Fleur de Sel is one of the best restaurants in the region, and they're hosting the
One Dinner
, a dining series that benefits the Inland Northwest Food Network. Eggs are the centerpiece tonight, along with wine from Dusted Valley and craft brew from Selkirk Abbey.
Tuesday, May 8
FILM | KYRS continues its Hemingway film series with a screening of
For Whom The Bell Tolls
at Magic Lantern. (If you're thinking of Metallica some more after seeing that title, you're not alone).
Wednesday, May 9
WORDS | Pop into Auntie's tonight at 7 pm for a reading from
Chris Crutcher
from his new novel
Losers Bracket
.
Thursday, May 10
THEATER | Liberty Lake Community Theatre has
You're a Good Man, Charlie Brown
going through May 12, so it's your last chance for a trip down memory lane with Lucy et al.
COMEDY |
Kyle Kinane
is one of the funniest dudes working standup today, and tonight he starts a run of four shows at Spokane Comedy Club. You know what to do.
Friday, May 11
MUSIC |
Joshua James
is an insanely creative cat from my old Utah stomping grounds, making winning rock music as expansive as the red rock deserts down there. He's playing The Bartlett tonight; here's a sample:
MUSIC | Over at the Observatory, celebrate the release of new
Lavoy
tunes at their record-release party, where they'll be joined by Cathedral Pearls and Bandit Train.
COMEDY | The super smooth and hilarious
Hannibal Buress
headlines the Knitting Factory tonight; watch for an interview with the man in the new issue coming out Thursday.

Saturday, May 12
CLASSICAL | The
Spokane Symphony
delves into a little Russian folk music in its shows tonight and Sunday.
COMEDY | Spokane comic
Phillip Kopczynski
is recording an album called
Hillbilly Glamorous
at the Big Dipper tonight, and Harry Riley opens in what is sure to be a memorable evening. Check out our interview with him when the new Inlander comes out Thursday.