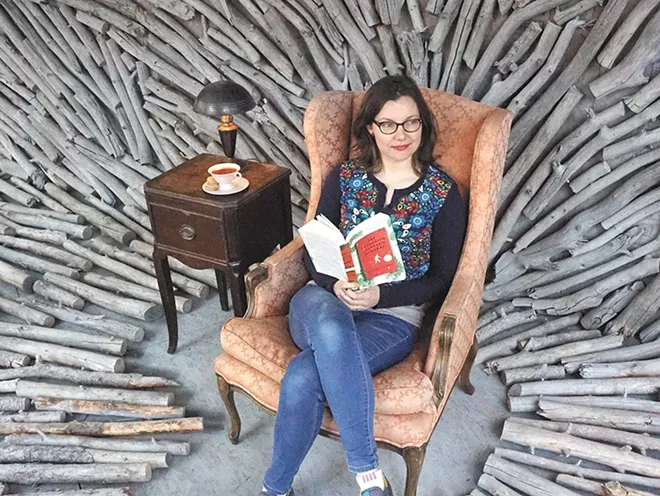 Each week we scan through the Inlander
event listings
and carefully culled
Staff Picks
to let you know about some of the best entertainment and activism options of the coming days. Obviously we have a holiday weekend straight ahead, but that's no reason to put off having some fun. Take a look:
Monday, June 29
COMEDY | The weekly debate-style comedy shows at Underground 15 take on some sexual politics this week when it's teams of women comics taking on teams of men in
Besties vs. Testes
, going down at 8 pm. And it's free!
COMEDY | Looking for a different kind of summer camp for the kids? The Blue Door Theatre has you covered. A
Summer of Improv
is a Monday-night class for kids 11-18 that runs through August, and starts tonight.
Tuesday, June 30
THEATER/LIVE BANDS | The Bing plays host to another in a long line of Australian tribute acts on Tuesday. You've watching the pig fly with Australian Pink Floyd, now get your 70s disco on with
The ABBA Show
.
COMEDY | The Ditch Kids are a local improv group who construct whole scenes from audience suggestions. Read
our feature about the group
, then
check out the show
at Jones Radiator.
Wednesday, July 1
CRAFTS | It's a one-stop shop for learning how to cosplay on the cheap when the Spokane Valley Library hosts a workshop called
Costuming & Cosplay on a Budget
.
FILM | This week's
outdoor movie at Riverfront Park
is the classic
Back to the Future.
You should walk or use public transit to get there, because where you're going, they don't need roads. Here's a look at the flick, in case you've forgotten:

Thursday, July 2
WORDS | Local author Sharma Shields emcees the
Poetry Picnic
at the Moran Public Library, where you can kick it on a blanket in the shade and hear local wordsmiths Tim Greenup, Ellen Welcker, Kate Lebo and Tod Marshall. It's free and starts at 7 pm.
Friday, July 3
FESTIVAL | Idaho celebrates its anniversary of gaining statehood on July 3, 1890, on Friday, and Wallace hosts a
Statehood Day Parade
to celebrate.
SPORTS & OUTDOORS | The Kootenai County Fairgrounds is hosting the
Northwest Mounted Shooting Show
, a five-day extravaganza of an utterly unique sport where you can see people shooting targets cowboy-style from their steed's backs.
Saturday, July 4
COMMUNITY | It's the Fourth of July! There are fireworks shows everywhere from
Coeur d'Alene
to
Riverfront Park
to
Liberty Lake
to
Sandpoint
, among many more. Just please read our guide to not burning the state down shooting off your own before you light any fuses.