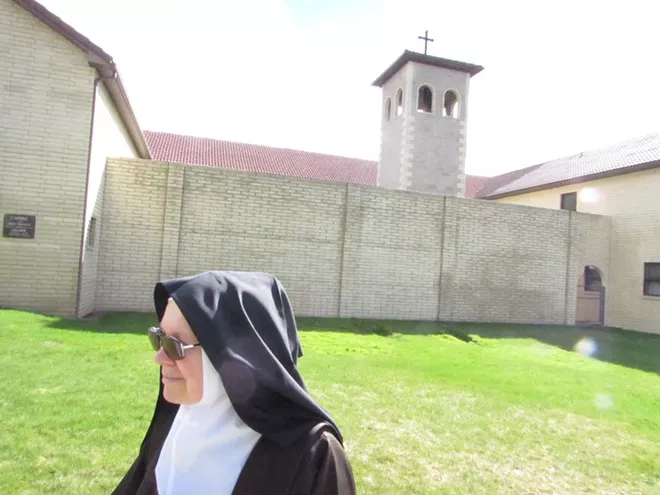 Big housing developments can draw loud opposition. Or, in the case of the Painted Hills development, extremely quiet opposition.
In March, a group of nuns at the Spokane Valley's Carmel of the Holy Trinity monastery sent a letter, worried a local housing development would impede their privacy and sense of quiet.
We are a community of contemplative, cloistered nuns,"
the letter read
. "Our monastic Rule prescribes that we live in desert places in order to be able to work and pray in silence because 'Silence is the way to foster holiness'... it is an essential part of holy life."
But now, an agreement has been reached that has made everyone happy. "If these conditions are adopted as followed, the Carmel will not object to the approval of the project," says a letter from the Carmel's attorney, Rick Eichstaedt.
A list of conditions that follows detail a number of concessions involving housing placement, windows and vegetation. Trees will be planted along the southern and eastern side of the monastery — where homes will be limited to a single story — and a perimeter of tall hedges will be planted around the fence. The windows and balconies on multi-families home won't face the monastery, and the trail for tenants running past the southern monastery wall won't be open to the public.
Good fences — and trees and hedges — make good neighbors, in other words.
With the signature on the letter from Bryan Walker, turning the abandoned Painted Hills golf course into a Kendall Yards-style housing development moves one step closer.