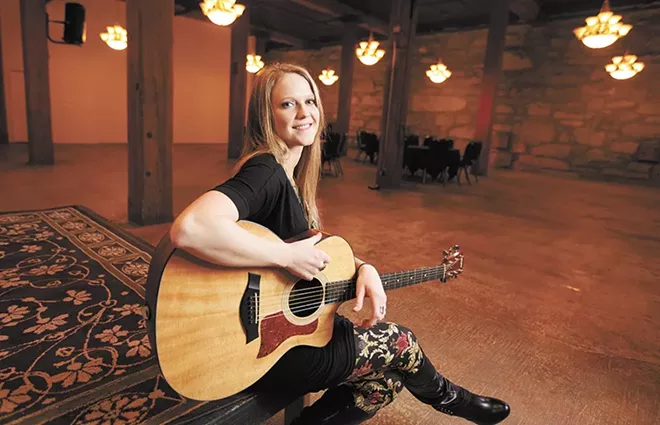 After more than a month of construction, 43rd Avenue reopened on Tuesday, and will be "officially" reopened by Mayor David Condon after a media briefing at
Rocket Market
tonight.
The construction included installation of a 200,000-gallon sewer overflow, new pavement, bike lanes, sidewalks and a pedestrian crossing island near Hatch Street and Rocket Market. The changes were much needed, and will result in higher safety and fewer traffic issues, according to the city.
Following the official opening, Rocket Market will throw a block party including local food, beer, wine and music, with all proceeds benefitting Veteran Community Response, an organization that provides relief and financial help to fire victims and veterans in need in the Inland Northwest. Live music will be provided by Nicole Lewis with local guitar legend Joe Brasch, Spokane band Sidhe, consisting of brothers Michael and Kelleran Millham, and Tommy G.
Rocket Market certainly has much to celebrate, as the road closure dealt quite a blow to their business. According to Rocket Market Manager Alan Shepherd, the closure was "the most challenging thing the market has faced in 16 years of business." That said, Shepherd insisted that the city did everything it could to make it easier for Rocket Market, even including the local business in the design process of the new intersection.
Rocket Market is located at 726 E 43rd Ave. Admission is free and open to the public, and the festivities start at 6 pm. Thursday, Sept. 10.