• Guilty pleas expected in alleged murder-for-hire case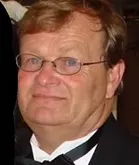 Five of the men charged in the murder of Doug Carlile in his South Hill home — allegedly working at the behest of accused mastermind James Henrikson — are expected to
plead guilty
today. Henrikson's trial, meanwhile, is scheduled for next month. (KXLY)
• Total pot sales in Washington so far: $357 million
Spokane County is the
top location
for processing cannabis, turning it into edibles and oils. (SR)
• GOP presidential hopefuls to debate again tonight

Here's how you can watch a
free online stream
of the debate.
• Flash flood kills at least 16 in Utah

Twelve of the people died after packing into cars to go watch the
torrential rain
.
• Back to the brink in D.C.?

Republicans are threatening to block a budget deal over Planned Parenthood, setting the government up for another possible
shutdown
.
ALSO...
•
Art in the alley
•
Curbing crowding at the Spokane County Jail
•
Hospital worker wrongfully fired over surgical wound