How happy are you? Compared to your friends in other states, would you say you're
way
more happy than your Oregon bros, but maybe not as stoked on life as your Florida friends?
You probably haven't put that much thought into such comparisons of your happy-meter. Thankfully, the people at some website called Wallethub.com have
done it for you
, measuring 25 different metrics in the 50 states (plus the District of Columbia! We see you, D.C.!), including things like emotional health, sports participation and income levels to determine just which states have the happiest campers among their citizens.
Washington? We rank No. 7 overall, and our Idaho neighbors are No. 12. Not too shabby on either score. Oregon comes in at No. 28, and we can only assume this list was put together before
weed got legalized
for our neighbors to the south.
Top of the charts? Utah! I'm a former Utahn and know that a high percentage of the population are
high on religion
, and from the lack of oxygen at altitude, but I was still surprised. Hawaii is happier than Washington or Idaho, too, and that makes sense. North Dakota, on the other hand, does not. Have you seen North Dakota? This is a North Dakota mountain shot: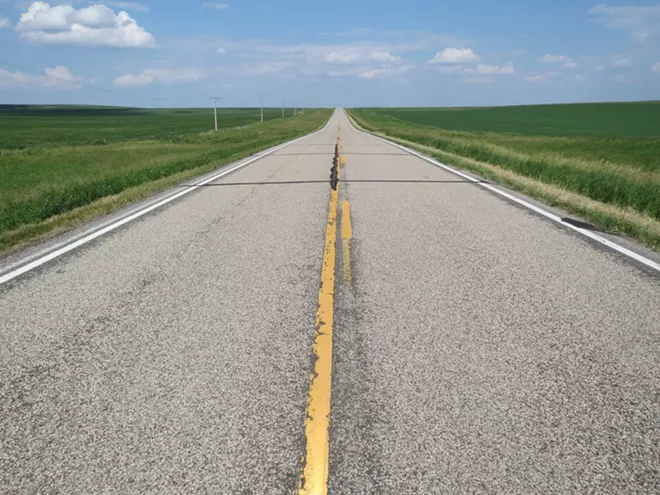 The Wallethub folks break down their study into several categories, with some noteworthy results:
Washington and Oregon are the two states with the highest rates of depression; - - - Idaho is 14 states less depressed than its neighbors.




Washington and Oregon are both among the top five states in terms of people participating in sports; Idaho comes in at No. 17.




Washington ranks 17th in people getting adequate sleep, and Idaho ranks 8th in same.




Washington has the 11th lowest obesity rate, and Idaho is No. 28.



You can explore the various categories yourself
right here
.