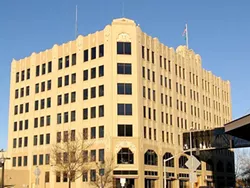 Twenty-one people have applied for the Spokane City Council seat
Jon Snyder vacated
to take a job with the governor in Olympia, a list that includes gadflies, failed candidates, City Hall insiders and others.
Snyder's last day on council was Jan. 12 and applications to fill out his term were due Jan. 19. City council members will select their top five candidates by Jan. 27. They'll be reviewed a council committee of three members to select the top candidates who will be interviewed by the full council. On Feb. 8, they'll select the new council member to represent the district that encompasses most of south Spokane.
Here is everyone who applied.
Randy J. McGlenn II
An information technology professional who
ran for state legislature
in 2014 as a Libertarian.
George McGrath
An unsuccessful City Council candidate. He shows up to most council meetings to berate the liberal orientation of the city's legislative body. He especially hates bike lanes and speaks about abortion in graphic detail during the council's open forum. He infamously coined the phrase
"Bridge to Hookerville"
to describe a pedestrian bridge in a part of town that has struggled with prostitution. He's been forcibly removed from council meetings.
Blaine Stum
As the current chair of the Spokane Human Rights Commission, Stum has raised concerns about police militarization, criminalization of homelessness, the recently passed sick leave ordinance and other issues. He was previously the legislative assistant for Snyder, and currently does work in LGBTQIA cultural sensitivity training and chairs the public policy committee for the Inland Northwest Business Alliance.
John Waite
The owner of Merlyn's Comics and Games, Waite has run unsuccessfully for council three times, most recently last year.
Rae-Lynn Barden
Former legislative assistant for Councilman Mike Allen, who was considered part of the council's conservative minority who chose not to run for reelection. She's also the chair of the Lincoln Heights Neighborhood Council.
Todd Beyreuther
An assistant research
professor of architecture
at Washington State University.
Breean L. Beggs
A civil rights attorney
who represented the family of Otto Zehm, who was killed by Spokane police. Beggs unsuccessfully ran for county prosecutor. Currently represents the police ombudsman commission.
Ryan M. Oelrich
Executive director of Priority Spokane,
a nonprofit that works with homeless youth.
Alexander Scott
A law student at Gonzaga University and former College Place councilman.
Grant Keller
The owner of Terrabella, a local landscape company.
LaVerne D. Biel
A local business owner who has twice run for city council. In her most recent bid, she had
the backing of Mayor David Condon.
Patricia A. Hansen
A South Hill neighborhood activist who was involved in an ordinance governing the placement of cell towers in Spokane.
Asher Ernst
A community director at First Presbyterian Church of Spokane and member of the Plan Commission.
Anthony L. Kiepe
A healthcare consultant.
David W. Lucas
A retiree who has worked with the Boy Scouts of America.
Stephanie Regalado
An editor at
CDA Woman
and
Prime Magazine.
Phillip W. Tyler
President of Wisdom in Words consulting company and vice-president of the Spokane NAACP.
Jess R. Ponikvar
An information technology professional.
Charles Otto Greenwood
A retiree involved who's long been involved with the Peaceful Valley Neighborhood Association and has been involved in the Spokane Bicycle Club.
Terry L. Black
A retired attorney.
Kyle Reavis
A real estate appraiser.