FROM INLANDER.COM

•
ON TAP THIS WEEK:
Globetrotters, high flyers, a poetry posse at Auntie's and more
•
EDUCATION
:
Gonzaga reverses decision, invites public to see Dinesh D'Souza
•
DEVELOPMENT:
Anonymous notes threaten North Indian Trail residents with lawsuits over apartments
•
SKIING
:
New permit requirement complicates Mt. Spokane expansion
• Spring like temperatures hit the Inland Northwest this week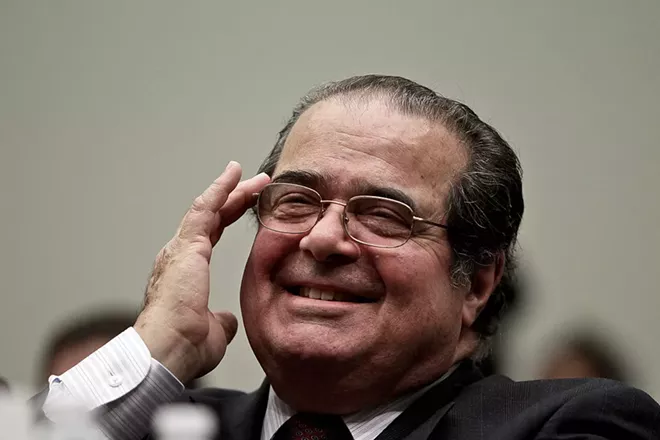 • The fight over Scalia's replacement heats up

Republicans said they
would not confirm
any nominee from President Obama to replace Justice Antonin Scalia. For his part, Obama said he'll name his nominee after the Senate returns to work. Meanwhile, an autopsy determined that Scalia's death was from
natural causes
. Finally, check out
a list of people
Obama might consider.

• Man intentionally rams five cars in downtown Spokane
Bystanders restrained him on Saturday until police arrived. KXLY has
cellphone video
of the man being held down.
• Central Valley School District is moving five schools

After passing a construction bond in 2015, the school district is relocating more than 2,200 students between now and Feb. 19. At the center of this big shuffle is the renovated former Yoke's supermarket. (
SR, behind pay wall
)