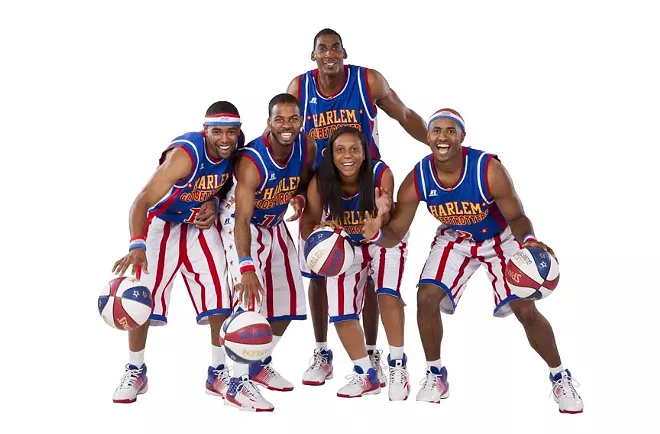 Don't think that just because you went out for Valentine's Day over the weekend that the fun stops there. We have a bevy of opportunities for you to entertain yourself and others in our event listings and Staff Picks.
Here are some highlights of the week ahead:
Monday, Feb. 15
FILM | The Magic Lantern is hosting the
Free Flight Film Festival
, which means a whole lotta short flicks about hang-gliding. There will be local pilots on hand to talk about their hobby in a Q&A.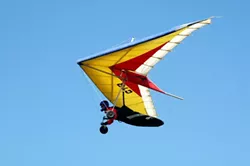 Tuesday, Feb. 16
BENEFIT/FOOD & DRINK | It's
Orlison Community Pint Night
, with $1 of each pint sold going to support KYRS radio. A tasty way to support community radio at the brewery's downtown tap room.
SPORTS | The legendary
Harlem Globetrotters
drop by the Spokane Arena. I can hear the faint strains of "Sweet Georgia Brown" already.
MUSIC EVENTS | Class it up a bit with the
Spokane Symphony's Chamber Soiree
at the Davenport, where musicians from the symphony will play some killer classical in a cool setting.

Wednesday, Feb. 17
COMMUNITY | Join the conversation about the future of Riverfront Park at the
Riverfront Park Redevelopment Open House
. See the latest plans and meet some of the movers and shakers.

Thursday, Feb. 18
FOOD & DRINK | The Blackbird is hosting a
food and beer pairing dinner
, a three-course throwdown that should be utterly delicious.
WORDS | Auntie's welcomes some serious local literary firepower in the form of
three poet laureates
all reading together: Washington state poet laureate Tod Marshall, Spokane poet laureate Laura Read and former Spokane poet laureate Thom Caraway.
Friday, Feb. 19
THEATER | The University of Idaho Women's Center presents a production of
The Vagina Monologues
, a must-see if you never have, and worth seeing again if you have.
COMMUNITY | The
Evergreen Cat Fanciers Cat Show
hits downtown Spokane all weekend, starting off on Friday with a day dedicated to bengal cats. Read more about it
here
.
Saturday, Feb. 20
COMMUNITY | The Palomino hosts the
CannaShow
, an event for anyone interested in the recreational marijuana biz to get up to date on the latest trends.
WORDS | INK Artspace hosts the
Marry a Monster book release
, the second edition of the Lilac City Fairy Tales series.