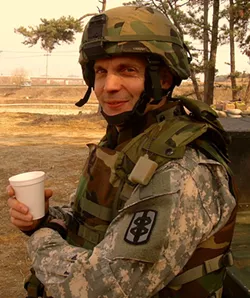 ON INLANDER.COM
• In honor of its 40th anniversary, an
oral history
of Bloomsday.
• What the heck is a
legislative aid
anyway, and just how much power do they have?
• Shhh! He's concentrating. This
local artist
, who also happens to be autistic, dreams of starting his own animation company. You can buy his work at 4000 Holes and
jamesfryeartist.com
.
• The wife of the
VA surgeon
whose body mysteriously turned up in the Spokane River months ago is still searching for answers after police have suspended the investigation.
IN OTHER NEWS:


• Fatal
drug overdoses and suicides
in Spokane County spiked to levels not seen since 2009. (
Spokesman-Review)


• A 7-year-old got to be a
cop for a day
. (
Spokesman-Review
)
• A judge
ruled
Seattle's
trash-check ordinance
— which allowed garbage collectors to root through people's trash to make sure scraps of food weren't thrown away — is
unconstitutional and void
.
• Software glitches are to blame for Community Colleges of Spokane's
$8 million budget deficit
, Chancellor Christine Johnson says . Some staff and faculty positions will be
eliminated
this fall as a result. (
Spokesman-Review
)
• A
new study
of Louisiana's death penalty shows that
four out of five death sentences are reversed
, and for every three people the state killed, one was exonerated.
•
Police
in Baltimore
shot a 13-year-old boy brandishing a toy gun
as demonstrators remember the year anniversary of Freddie Gray, a man whose death while in police custody set of riots last year. The 13-year-old sustained
non-life-threatening injuries
. Just days ago, the City of Cleveland agreed to pay
$6 million to the family of Tamir Rice
, the 12-year-old shot by police while he was carrying a toy gun.