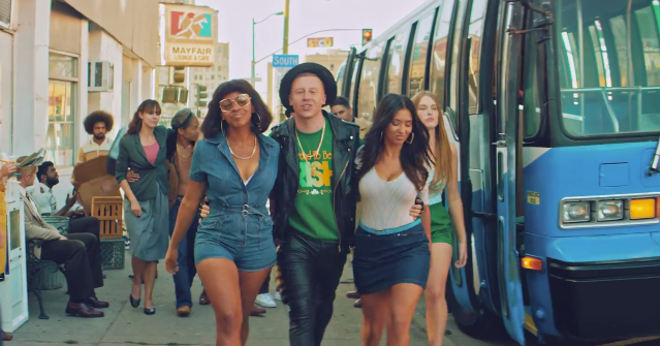 This morning, Macklemore and Ryan Lewis announced something called The Camping Trip, and we don't know exactly what that means other than that the hip-hop outfit is coming to Spokane this summer.
And, surprisingly, they're playing one of Spokane's smaller venues — the Bing Crosby Theater. The show is set for
Tuesday, August 23.
You can get tickets right here
. And you should probably get on that, considering the 750 or so seats at the Bing are going to sell very quickly. Also, tickets are only $22.
The Camping Trip appears to be a set of shows in unexpected venues in unexpected cities, all of them in Washington, including Bellingham, Olympia, Hoquiam and Walla Walla. Kinda weird (and also cool).
UPDATE: Well that was quick. The Spokane show, and all the other Camping Trip shows around Washington are sold out.
Just saw this on their website.