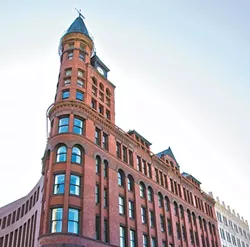 ON INLANDER.COM

Concert review:
Chris Cornell mesmerizes for three hours at The Fox
InHealth:
Trump, Harry Potter and Spokane Vegfest

Curly appointed new editor of S-R
The Spokesman-Review'
s new editor
will be Rob Curley,
who will be taking over the position in mid-September. However, the pick is not without
controversy.
Ombudsman down to two
The selection committee for a new police ombudsman is down to
two candidates.
STA board approves fare increase
Riding the bus will be more expensive a year from now. The Spokane Transit Authority board
voted to increase the fare
from $1.50 to $1.75. The hike will go into effect July 2017.
NBA throws elbow to North Carolina
The NBA has announced that
it won't hold its 2017 All-Star game in Charlotte
over North Carolina's controversial law that requires transgender individuals to use the bathroom that aligns with their biological gender.
Ailes Out
Roger Ailes, a former Nixon operative who remade TV news,
will step down
as head of Fox News amid allegations that he sexually harassed employees.
Trump is nominee
Donald Trump accepted the Republican Party nomination for president last night. Here are highlights of his speech. Here is the
full transcript.