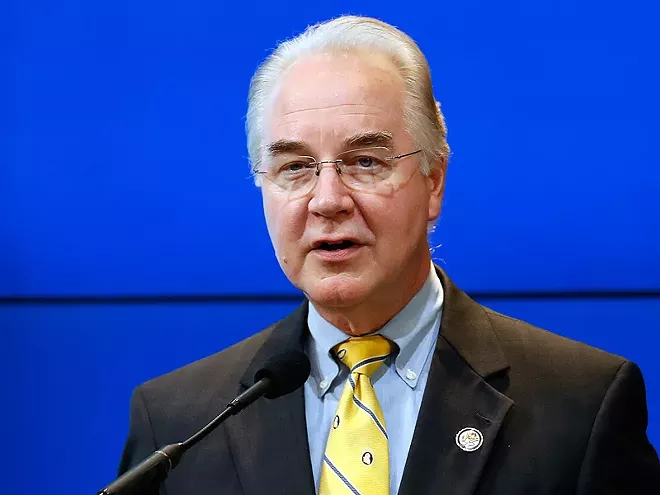 Just in time for the holidays…
Two
new cases of mumps have been reported
in Spokane County. The Spokane Regional Health District reports the affected 10-year-old and 20-year-old were fully immunized. The two new cases are not linked to four cases that occurred at Whitworth University earlier in the fall.
Mumps,
which spreads easily
and causes swelling of the cheeks and jaw, along with fever, headache, muscle aches, tiredness, and loss of appetite, is generally mild in children but more serious in adults. Before 2016, the last reported mumps case in Spokane County was in 2009. There have been more than 70 cases statewide this year. Two doses of the MMR vaccine greatly reduce the likelihood of contracting the mumps, and the disease is usually milder in vaccinated individuals.
Doctors Divided
The American Medical Association offered a
warmly supportive statement of support
for Georgia Congressman Tom Price, nominated to head the Department of Health and Human Services. "Dr. Price has been a leader in the development of health policies to advance patient choice and market-based solutions as well as reduce excessive regulatory burdens that diminish time devoted to patient care and increase costs."
But this week, more than 5700 practicing physicians signed a petition titled "
The AMA does not speak for us
." Among other contentions, the petition states, "We believe that in issuing this statement of support for Dr. Price, the AMA has reneged on a fundamental pledge that we as physicians have taken — to protect and advance care for our patients."
Kids shop to help kids
The Santa Express offers a chance for area children (ages 4-12) to purchase affordable gifts, with all the proceeds going to the
Vanessa Behan Crisis Nursery
. The nursery offers drop-off childcare for parents who are having trouble caring for their kids, whether from substance abuse, domestic violence, homelessness or just being "exhausted and worn out from the demands of parenting." Santa Express is open Monday through Friday until December 23 in the skywalk level at 707 W. Main; the phone number is 340-0479.