ON INLANDER.COM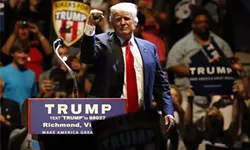 •
NEWS:
In weighing whether a teenager was sexually motivated when he grabbed a 15-year-old girl's genitals, a Spokane judge
invoked President Trump's "pussy"-grabbing example
.
•
MUSIC:
A
local musician
, inspired by the jazzy tunes of New Orleans' French Quarter, aims to bring some of that rhythm to the Bartlett on a monthly basis.
•
MONROE STREET:
Man, people have some
strong
opinions about what should and should not be done to the
North Monroe Street corridor
. While some fight for nostalgia, others want to transform the strip of restaurants, bars, barbershops and a hip new coffee roaster.
IN OTHER NEWS:


• Children of a woman shot to death by her husband have filed a
wrongful death lawsuit
against the man, who is their adoptive father. Dwayne Thurman, a former military member and reserve sheriff's deputy, claims he accidentally shot and killed his wife, Brenda Thurman, while he was cleaning her pistol. The Spokane County Sheriff's Office is still weighing criminal charges against Thurman. (
Spokesman-Review
)
• Senate Democrats' unprecedented attempt to block Donald Trump's Supreme Court pick, Neil Gorsuch, with a
filibuster
will likely be in vain. Republicans have vowed to exercise the so-called "nuclear option" of changing longstanding chamber rules to sidestep Democrats' attempts to obstruct. A final vote is expected Friday. (
New York Times
)
• How the Seattle Police Department investigates
hate crimes
. (
Seattle Times
)
• The
headless body
found in the Snake River belonged to a man who had been missing since 2008. (
KXLY
)
• Before baseball players were superstars making millions, they hustled for extra cash as vaudeville entertainers. (
The Atlantic
)