Sunday's lengthy
BuzzFeed investigation
into the fault lines among Kootenai County Republicans was inspired by news in July that the Kootenai County Republican Central Committee had narrowly voted to
condemn Idaho's U.S. senators — both Republicans — for voting for sanctions
against Russia.
The resolution against Russian sanctions was sponsored by Bjorn Handeen, a Coeur d'Alene-area realtor and former CdA school board candidate who BuzzFeed writer
Anne Helen Petersen
describes as an"ideological wild card, an anti-globalist who attempted to create a KCRCC committee that would vet candidates 'to determine if they are true Republicans.'"
The KCRCC, Petersen notes, has also passed resolutions condemning GOP gubernatorial candidate Tommy Ahlquist as a phony Republican and calling
Coeur d'Alene's urban renewal law
the "economic equivalent of fascism."
Now Handeen tells the
Inlander
that during the next KCRCC meeting, Tuesday night at 7, he's introducing a new resolution: Calling for the United States to stop waging war in Yemen.
He says the idea came from a recent conversation with
Spokesman-Review
reporter Betsy Russell about the Tommy Ahlquist resolution.
"She asked if there was anything else I wanted to talk to about, I said, 'Yeah, Yemen,'" Handeen says. He says he meant it initially as a bit of a joke — but the more he thought
about
it, the more serious he got about talking about Yemen for real.
"I kind of accepted the frame that mere precinct committeemen shouldn't involve themselves in foreign policy," Handeen says. "I shouldn't accept that frame. If I wanted to talk about Yemen, I should have done so."
And noting the number of Ron Paul-tinged libertarians on the KCRCC, he thinks he has a chance to get his resolution passed.
"A lot of people are dying," Handeen says. "People I have talked to don't understand anything about it. We have the chance to impact real people's lives, just by bringing up these issues."
He notes that most media outlets spend little time discussing the impacts of America's involvement in Yemen.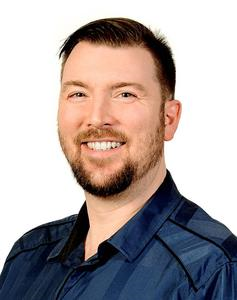 "It's a part the world that is very hard to understand," Handeen says. "People don't understand the sectarian conflicts. When something is confusing, it's easy to just put it out of mind."
The conflict in Yemen is a complicated one.
The Atlantic
actually identifies three overlapping military conflicts in Yemen, including the Saudi-led campaign against the
Shia-supporting
Houthis, Iranian arms shipments to the Houthis, and the U.S. war against a powerful al-Qaeda faction in the region.
But as a result of U.S. efforts to counter Iran and al-Qaeda, the U.S. has been providing considerable support to Saudi Arabia's regime — including arms sales and
aerial refueling
missions — linking America to some of the biggest atrocities in the region.
"It's a really spectacular humanitarian disaster," Handeen says. More than
10,000 people
are estimated to have died in the war in Yemen, including at more than
5,000 civilians
. The civilian population has been beset by starvation and cholera outbreaks.
Last June, the
Washington Post
reported on an American-made
cluster bomb
killing a teenager in Yemen, who was attending morning prayers at a mosque.
"Since the war erupted in March 2015, American-made cluster munitions have been dropped on or near civilian populations at least seven times, according to human rights groups," the
Post
reported.
Last September, Washington Democratic Sens. Patty Murray and Maria Cantwell joined libertarian Kentucky Sen. Rand Paul, a Republican, in their support for a
resolution to halt arms sales to Saudi Arabia
. But Idaho GOP Sens. Jim Risch and Mike Crapo opposed it, and the resolution failed.
It wasn't just arms sales. Concerned about the presence of an al-Qaeda faction in Yemen, the U.S. began conducting drone strikes, manned air
strikes
and even ground assaults
within the country
.
A defense budget authorization passed out of the House in July included an amendment preventing the funds from being used for American armed forces participating in Yemen's civil war.
And while coverage of the war in Yemen has mostly been drowned out by coverage of well, Donald Trump — not to mention Iran and North Korea — U.S. actions in Yemen have sparked isolated condemnation from both the left and the right.
Here's MSNBC's liberal host Chris Hayes taking on the Obama administration's Yemen policy's support for Saudi atrocities
before last November's election
, calling the Saudi war on Yemen a "ghastly moral abomination," but noting there has been essentially little domestic outrage over U.S. involvement.
Here's conservative pundit Michael Dougherty writing in
The Week
about Obama's war in Yemen:
"I know it must seem unbearably pious, in the days of kinetic-actions, humanitarian intervention, and drone warfare to ask that the people in a reputed democracy be consulted before their military is deployed to kill and starve Yemenis at the behest of the neighborhood's oil-selling theocrats,"
Dougherty writes.
"This constitutional concern was a piety that Obama once faked when running for president. Well, he's faked a lot of pieties along the way. And now he's faking his way to being a peacemaker, while America connives to starve Yemen."
Trump ran, albeit with wild inconsistency, as a
non-interventionist
. During the election, that gave Handeen a bit of hope. But Trump hasn't pulled the U.S. from its involvement in Yemen. In January, a Navy SEAL was killed in a raid on Yemen
authorized by Trump
. And in May he signed
a new $109 billion arms deal with Saudi Arabia
, predicted to
cause more misery
in Yemen.
"Well, he seemed like he could be a lot better than many of the other candidates at the time," Handeen says about Trump. "But so far he's got a lot of work to do to get the kudos from the non-interventionist wing."
So what does Handeen expect a resolution from a handful of North Idaho Republicans to do?
"Maybe they'll send another BuzzFeed reporter," he jokes.
But more seriously, Handeen wants to force a response from Idaho's senators — like he did with the Russian sanctions resolutions — and start a new conversation among the public about Yemen.
"I'm just an elected precinct committeeman who has found a way to use my position for what I feel is starting great policy conversations,' Handeen says.
Here's the full resolution:
Whereas, the terrorist organization known as Al-Qaeda in the Arabian Peninsula (AQAP) is among our nation's deadliest enemies; and,

Whereas, Saudi Arabia and Al-Qaeda work in concert to spread militant Sunni Islam throughout the Arabian Peninsula, and beyond; and,

Whereas, the non-Sunni Houthi rebels, a faction in Yemen's civil war loyal to former president Ali Abdullah Saleh, are fighting against AQAP and their Saudi-backed militia allies; and,

Whereas, the Obama administration chose to get involved in this conflict on the Sunni side as means to repair a strained relationship with Saudi Arabia; and,

Whereas, United States military involvement in this conflict includes providing weapons, assisting in targeting selection, and actively flying refueling missions; and,

Whereas, according to the Constitution, and reiterated by the War Powers Act of 1973, our armed forces are not to engage in foreign war unless authorized by Congress; and,

Whereas, Republican Representatives Thomas Massie and Walter Jones have co-sponsored House Resolution 81 directing the President to remove United States Armed Forces from unauthorized hostilities in the Republic of Yemen; therefore,

Be it resolved, the Kootenai County Republican Central Committee urges Representative Raul Labrador to co-sponsor H.Con Res 81- Directing the President pursuant to section 5(c) of the War Powers Resolution to remove United States Armed Forces from unauthorized hostilities in the Republic of Yemen; and,

Be it further resolved, the Kootenai County Republican Central Committee urges Senators Jim Risch and Mike Crapo to do everything in their power to withdraw our military from the ill-advised foreign entanglements in Yemen.