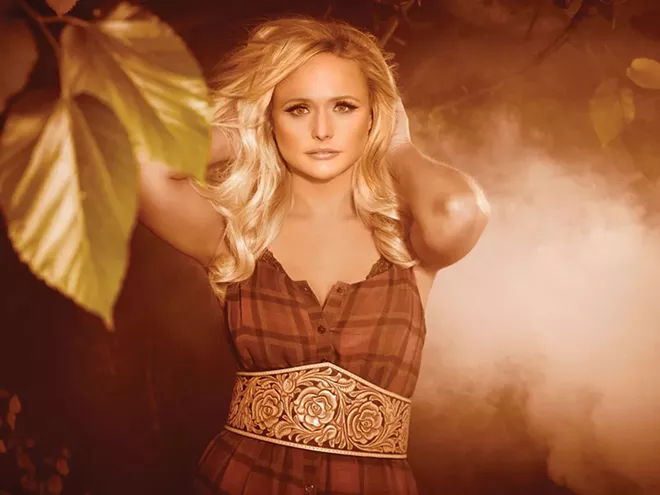 We're barreling into the end of January and toward Super Bowl Sunday, so take advantage of the relatively mild winter (so far) and get out on the town using our
event listing
s and
Staff Picks
. Here are some highlights of the week ahead:
Monday, Jan. 29
MUSIC | A quality tribute band can bring some serious fun to your evening (it's true!), and
Cash'd Out
is one quality Johnny Cash tribute act. The band plays The Pin! Monday night. Check 'em out:
Tuesday, Jan. 30
VISUAL ARTS |
Future Defecations: Riverfront Park Public Restroom Planning Forum
is a project of Philadelphia-based artist-in-residence at Laboratory Keenan Bennett. He's using models of radical open-bathroom designs, including one based on Riverfront Park's topography, to explore how restrooms, once havens for spontaneous encounters between gay men, could, with the right design, again become boundary-breaking social spaces.
VISUAL ARTS |
If You Really KNEW Me
is a photography and video exhibit exploring the effects of human trafficking on local women. The show opens tonight at 6 pm at the downtown Spokane library.
Wednesday, Jan. 31
HEALTH & WELLNESS | Former U.S. Rep. Patrick Kennedy swings through Spokane for a discussion "
Making Mental Health Essential Health
" at the Spokane Convention Center. It's free and starts at 6 pm.
Thursday, Feb. 1
BEER | It's
Gruitfest
again, when a bunch of local breweries hop in the way-back machine and create some pre-hops era beers. It happens at Bellweather Brewing tonight.
THEATER | It's opening night for
Coming Home: A Soldiers' Project
at Gonzaga. Pick up the new issue of the Inlander for a story about this special project.
FOOD | Get a sneak peek at this year's Inlander Restaurant Week while supporting the good work of Second Harvest at
First Bite
.
Friday, Feb. 2
BEER | River City Brewing hosts their first
First Friday Garage Party
, and it happens to be an anniversary party as well. Tunes from Funky Unkle along with beer and pizza are in store.
MUSIC |
Miranda Lambert
is a legit country superstar, a firecracker performer who writes circles around many of her peers. She headlines the Spokane Arena tonight, joined by Turnpike Troubadours and Jon Pardi. Here's a sample:
MUSIC | The
Original Wailers
bring the sounds of Bob Marley to The Bartlett tonight. The band features Bob guitarist Al Anderson, and they are a blast, trust me.
Saturday, Feb. 3
CLASSICAL | The legendary
Judy Collins
comes to Spokane for a show with the Spokane Symphony tonight.