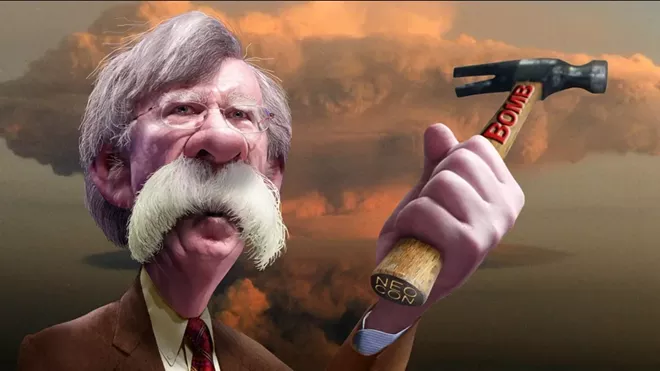 ON INLANDER.COM

Dawn of the Ted

Inlander Publisher Ted S. McGregor Jr. has been named a 2018 Spokane Citizen Hall of Fame honoree, along with Shawn Vestal, the star columnist of McGregor's
bitter rival paper
.

What Zinke Thinkes

Inlander
writer Samantha Wohlfeil got a chance to ask Interior Secretary Ryan Zinke about the interior...
of his mind
.

Bumpy road

The city has tried to fix neighbors concerns through a North Monroe marketing campaign... but have they inflamed tensions further with
who they picked
?

IN OTHER NEWS...

What causes Risch to take a stand

How much does Idaho Sen. Jim Risch hate late former Idaho Gov. Cecil Andrus? So much he's willing to delay a federal omnibus budget bill because of a forest named
after him
. (
Spokesman-Review
)

There are some who say "Maria Cantwell" But I say to you, Maria CANwell!

How Democratic Sen. Maria Cantwell is pushing to boost
affordable housing
. (
Spokesman-Review
)

McMaster of none

H.R. McMaster is out as national security advisor, being replaced by ultra-hawk
John Bolton
. (
New York Times
)

He has affairs with Playboy models for the articles
Karen McDougal,
former
Playboy model, says that she had an affair with Trump, after which he tried to
pay her for sex
. (CNN)