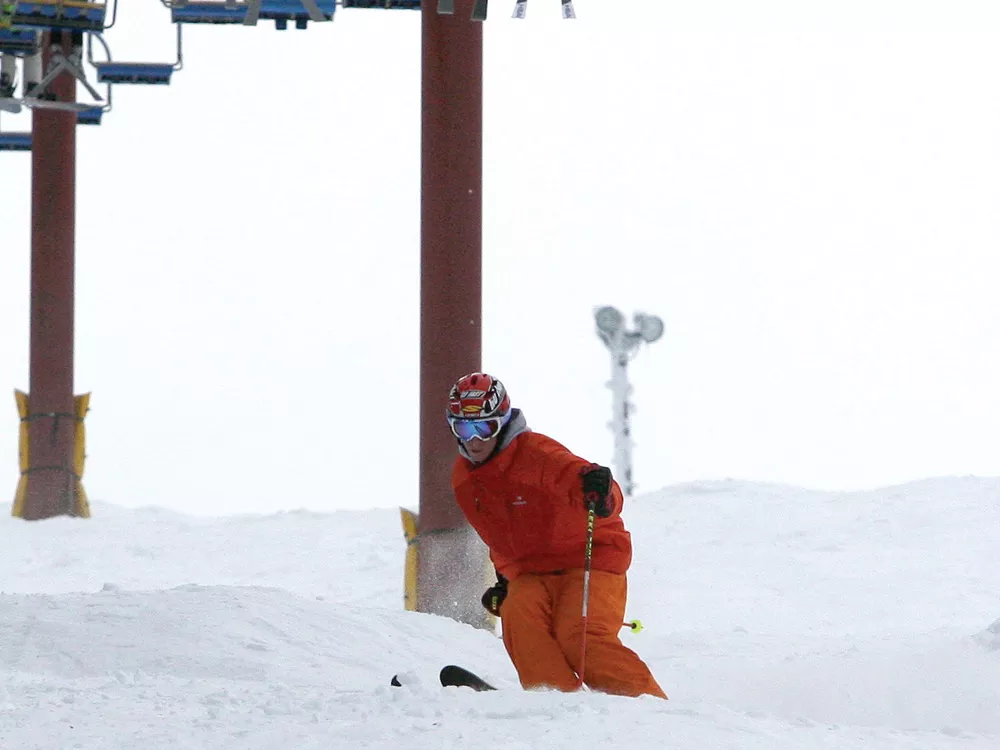 You might not be able to see them yet, but there are several new developments at 49 Degrees North Mountain Resort. This past summer, the resort announced the construction of a new mid-mountain lodge at the top of the Blastface in the east basin of the resort and a new chairlift to access Angel Peak.
"The main lodge we have is overcrowded," says marketing director Brad Naccarato. "The popularity of the resort and snow sports in general means that it's hard to find seats in the main lodge on a Saturday at noon."
Naccarato says that the mid-mountain lodge will provide people the chance to get right back on their skis, instead of having to take the lift back up first. It will also provide a European feel, where people can sit on the deck and watch others ski past.
The resort broke ground over the summer for the lodge and put utilities in place. Construction is tentatively set for next fall. The facility will be two stories and will include easy access from Silver Ridge, a heated deck, a meeting area in the daylight basement, indoor restrooms with handicap access, a dining area with in-floor heating, a first-aid room, a great menu and stunning views of the Sunrise Basin and the surrounding mountains.
The resort also bought a new chairlift a year ago.
"This summer, we did all of the legwork in terms of getting the ground broke and rearranging some of the runs over on Angel Peak, because the chair is ultimately going to access the Angel Peak, " Naccarato says.
The new chairlift will encourage more people to experience the newly expanded glade terrain, which was previously accessible only by a 10-minute boot hike. "You'll have a lot more options for tree skiing now," Naccarato says.
Making the Most of It
If you're not familiar with the mountain, get acquainted with one of the mountain hosts, a group of volunteers who provide tips and tours to help visitors get acquainted with the mountain.
"The first thing you need to do when you have a limited time is to formulate a plan," says mountain host director Gary Deaver. Before coming to the mountain, decide what kind of skiing and what level you want to do. Once you do that, mountain hosts can tailor a one-hour tour to the kind of experience you want.
Deaver, who is also the mountain's patrol director, meets with hosts, patrollers, lift operators and groomers every morning to discuss the mountain's conditions. Even if you are an advanced skier who knows the mountain well, the hosts or patrollers will know which runs have been groomed and how much.
If you'd rather explore on your own, Deaver suggests knowing weather patterns from the night before. For example, winds from one direction means the powder will be softer on the opposite side of the mountain. Or after a warmer day that melts some snow, runs will freeze overnight and be much slicker the next morning, but the east face will softer because of the sun.
Special Deals
The resort has scheduled four night-skiing sessions to benefit the Chewelah Food Bank. On Jan. 7, 14, 21 or 28, bring $5 and four cans of food and enjoy live music and the illuminated mountain after dark.
Yoke's Foods and Qdoba Mexican Grill are offering vouchers that allow two people to ski for the price of one on Tuesdays.
Toyota Ski Free Day is on Feb. 24, and Toyota Ski Free Week is the resort's last week of operation, April 2-8. The resort is completely open to the public on these days.
Did You Know?
Although it's called 49 Degrees North — a reference to its latitude — the resort is actually located much closer to
the 48th parallel.

Welcome to Snowlander, Vol. II
Every year at this time, it's a guessing game as to when we might start skiing. We're always hopeful of a Thanksgiving opening, but we know that many years December is the first month for sliding on snow.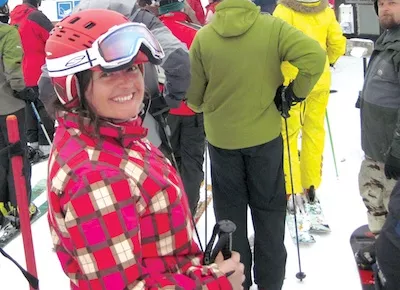 I can't believe it's already November. It seems like someone hit the fast-forward button through October. As I write this, all of the ski areas are reporting snowfall, ski movie premiers are in full swing and many of the ski swaps have come and gone. Now we wait. We wait for snow and opening day announcements. If you're like me, I'm sure you still have a list of tasks to complete to be ready for opening day. Take the time now to get those skis waxed, or scrape the summer wax off so that first chair doesn't catch you by surprise.
Since launching the new Snowlander section back in October, we've received a lot of feedback and hope to receive more. If you feel like there's a story that should be covered, a picture that should be printed or something humorous you'd like to share, please send it my way. We love hearing from fellow ski junkies and getting a different perspective. Make sure you take the time to 'Like' our fan page (Facebook.com/SnowlanderNW). This is where you can find the latest on all things related to snow, interact with fellow riders, post pictures, videos and just generally share your stoke for winter. We'll also have several giveaways that we'll announce through our Facebook page throughout the winter.
Just imagine, we could be skiing in two weeks!
Jen Forsyth
Snowlander Editor
[email protected]