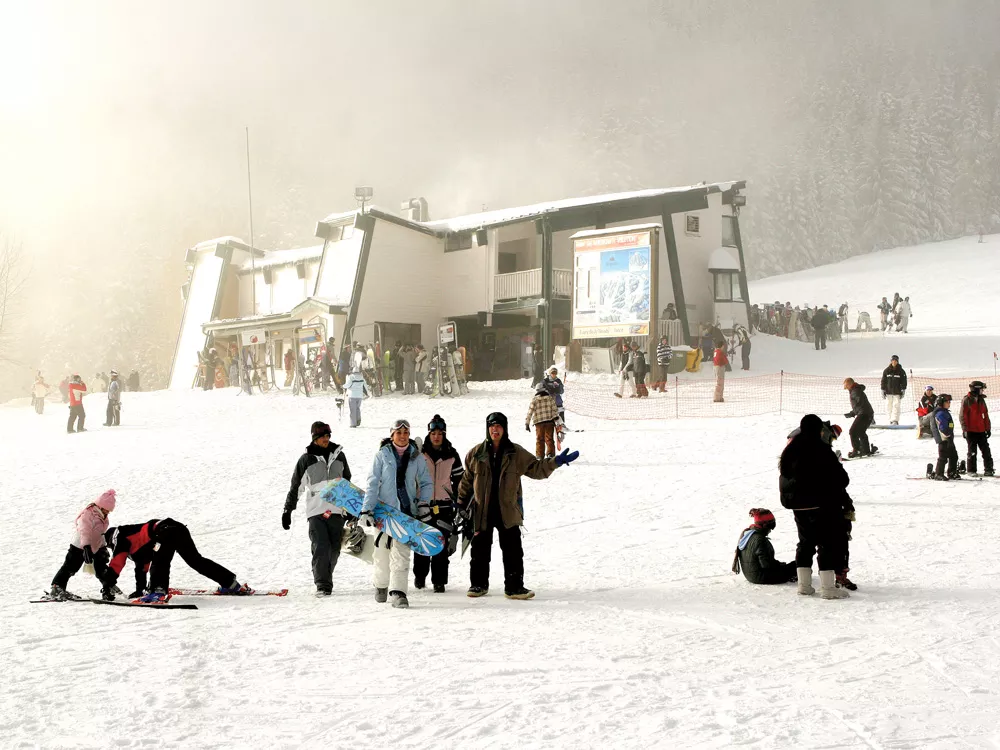 The higher-ups at Mount Spokane are laying their faults right on the table. "Our base-area facilities are cramped, outdated, and aging," says their website, but according to Mackenzie Oddino, Mt. Spokane's snow sports manager, all of that is about to change. Some of it has already.
While they are still seeking funds for a new lodge, they have revamped some of their existing spaces. Oddino says one of the most impressive is the new daycare center. Aside from pure cosmetic differences, the center now also features cubbies, a big-screen TV and an indoor playset with a slide. Another much-needed addition was the bathroom, which means staff no longer have to escort kids to bathrooms outside of the center.
Mount Spokane has also changed its entire lift-ticket system this year, says Oddino.* The mountain installed a $100,000 scanning system at each chair lift. Now, instead of checking each ticket by hand, Mount Spokane workers now use scanners. Oddino says this addition should make for "a lot smoother lines."
The changes are only going to keep coming at Mount Spokane. With the approval of the "backside expansion" at the end of last season, an additional 80 acres will make their debut in the 2012-2013 season. Oddino says they are adding one chairlift to the area, which will feed six new runs.
The "cramped, outdated, and aging" lodge facilities are still in the works, but Oddino says those interested in keeping up on their progress can sign up for Mount Spokane's special lodge update newsletter. Visit mtspokane.com, click on the "news" tab and then "lodge updates" to fill out the sign-up form.
Making the Most of It
If you're going to shell out the cash for a lift ticket, you might as well try to maximize your experience. Makenzie Oddino, Mount Spokane's snow sports manager, says you've got a lot of options.
"If you're a beginner, the lessons are awesome — [especially] the multiple-week program," says Oddino, adding that Mount Spokane offers a host of deals on lessons to "get people into the sport."
Aside from the obvious technical benefits of consistent lessons, Oddino says, the multi-week classes really allow for students to engage with the mountain.
For more advanced skiers and boarders, Oddino says, a change of scene might do the trick.
"You've got your runs up here you love, but try something different," says Oddino.
This could also apply to ski conditions.
"Try skiing in a whiteout," says Oddino, who adds that most people think that fair weather is the only good time to head to the mountain. "You get to be a lot better skier or snowboarder."
If skiing in a blizzard isn't your cup of tea, Oddino says, night skiing is also a fun way to change up your experience.
"You have the mountain to yourself, it feels like," says Oddino. "It's a cool feeling."
Special Deals
STOCKING STUFFERS: For just $100, you can score a stocking stuffer, which includes 4-6 passes, depending on your age. This year, the card is laminated, as opposed to printed on flimsy paper, and it's integrated into Mount Spokane's new ticket-scanning system. After January 1, they jump to $130.
DISCOUNT TICKETS: Shave a few dollars off your lift ticket price by purchasing them at Yoke's Fresh Market. Buying them in advance will also keep you out of ticket lines.
FAMILY FUN PACK: For $450, you can purchase a pack of 20 lift tickets. They are good for use any time and by anyone, which means they make for a pretty good gift. After Jan. 1, prices go up to $500.
Did You Know?
Mount Spokane is home to the world's first two-person chairlift. Named "Chair One," it operates just like a clothing line, with two wheels at either end of the lift that propel the chairs in a loop.
* A previous version of this story misstated the funding source for the mountain's new ticket-scanning system.

Welcome to Snowlander, Vol. II
Every year at this time, it's a guessing game as to when we might start skiing. We're always hopeful of a Thanksgiving opening, but we know that many years December is the first month for sliding on snow.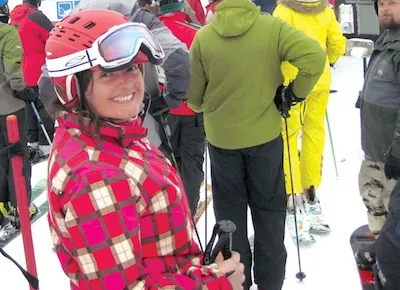 I can't believe it's already November. It seems like someone hit the fast-forward button through October. As I write this, all of the ski areas are reporting snowfall, ski movie premiers are in full swing and many of the ski swaps have come and gone. Now we wait. We wait for snow and opening day announcements. If you're like me, I'm sure you still have a list of tasks to complete to be ready for opening day. Take the time now to get those skis waxed, or scrape the summer wax off so that first chair doesn't catch you by surprise.
Since launching the new Snowlander section back in October, we've received a lot of feedback and hope to receive more. If you feel like there's a story that should be covered, a picture that should be printed or something humorous you'd like to share, please send it my way. We love hearing from fellow ski junkies and getting a different perspective. Make sure you take the time to 'Like' our fan page (Facebook.com/SnowlanderNW). This is where you can find the latest on all things related to snow, interact with fellow riders, post pictures, videos and just generally share your stoke for winter. We'll also have several giveaways that we'll announce through our Facebook page throughout the winter.
Just imagine, we could be skiing in two weeks!
Jen Forsyth
Snowlander Editor
[email protected]