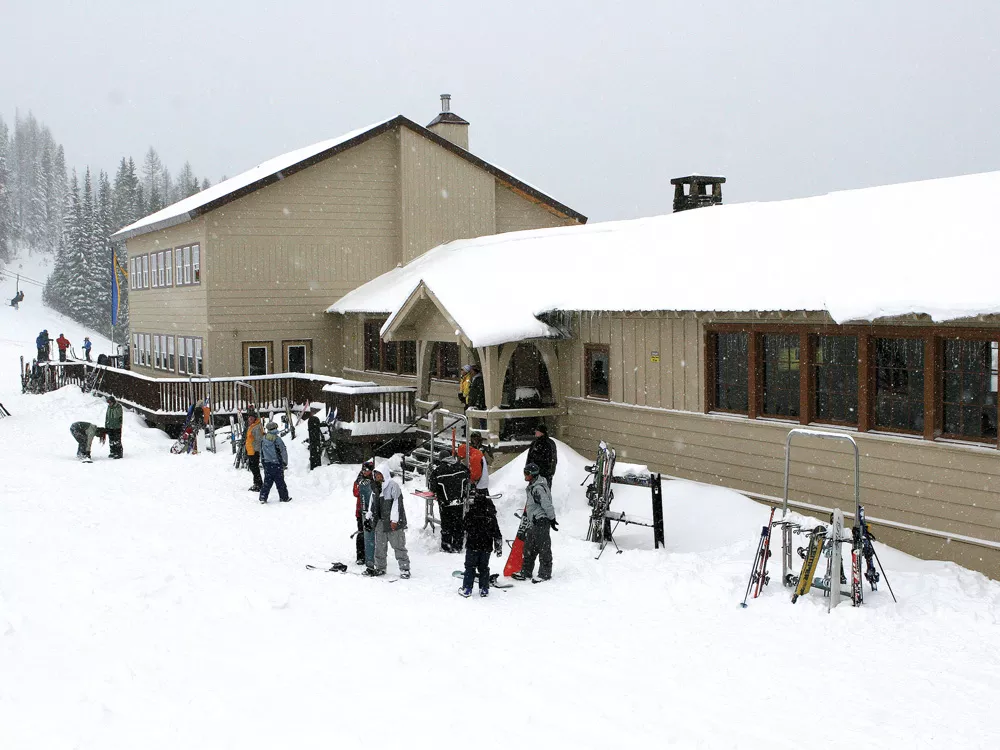 Just by going to Lookout Pass' website, you will sense there is change happening up there on the Idaho/Montana border. They have updated and revamped the entire look of their web presence.
But, as Bill Jennings, director of marketing for Lookout Pass says, "The most significant improvement that people will notice is the lodge addition." The 1,200-square-foot addition is on the mountain side of the existing lodge and includes a huge new deck on the sunny side of the building.
He continues, "The addition is really cool, because it really brings the mountain closer and offers awesome views."
But not to worry: The addition was built to match the character of the historic lodge, with more vintage artwork. And the new food and beverage manager has awesome plans for new menu items for the restaurant and bar, as well as enhancing the famous Lookout chili.
What goes better with chili than beer? Nothing. That's why North Idaho Mountain Brewing Company has a special beer brewed just for Lookout and makes it available on tap at the Loft Bar. The brew is appropriately named the Loft Honey.
Out on the mountain, Lookout has put a lot of effort into their terrain park(s) this season. They have relocated the advanced park, which is in full view of the lodge.
Some new features include a lightning-bolt rail, a 30-foot-long Up-Flat-Down (UFD), and several other rails. Also added to their existing B-52 Park is "Rolling Thunder," a natural terrain park where all of the six features are created using trees.
The park also boasts a 1,000-foot natural quarter pipe. This season, Lookout also added a new Piston Bully Edge, bringing their snowcat fleet to five.
Making the Most of It
Lookout Pass is known for the epic amount of snowfall it receives, more than any other resort in the region. Last season, over 600 inches fell (that's more inches of snow than their 540 acres of skiing!).
"Powder hound" is synonymous with Lookout Pass. Bill Jennings likes to remind the powder hound that the lifts open at 8:30 am. A little powder stash secret from the director of marketing: "What I always do is head straight for the Chair 3 lift line – Purgatory. The tower line is there for a reason. It is the straightest, purest fall line for powder. It is north-facing and is prime for powder skiing."
Lookout was named Most Family-Friendly in the Pacific Northwest by OnTheSnow.com, as there is terrain for the entire family, with varying ability levels. The lift system is family-friendly, too, as all of the chairs end up at the same location, at the summit.
Special Deals
Everyday Tickets: Nothing says "Hot Deals" like Lookout Pass. They are proud to offer the lowest prices in the region, with a full adult weekend ticket only setting you back $37 and only $34 on weekdays.
Boomer Friday: Every Friday, for those snow lovers over the age of 40, Lookout is proud to bring back the ever-so-popular deal of $24 lift tickets.
Free Ski School: In its 76th year, Lookout Pass is home once again to a program that has taught thousands, over several generations, the sport of skiing. Kicking off in January, for kids ages 6-17, is the Lookout Pass Free Ski School program.
Did You Know?
You can ride on a retired Jackson Hole Mountain Resort chairlift at Lookout. Chair Three came from Jackson Hole and, coincidentally, offers the best powder skiing terrain from its double-chair charm.

Welcome to Snowlander, Vol. II
Every year at this time, it's a guessing game as to when we might start skiing. We're always hopeful of a Thanksgiving opening, but we know that many years December is the first month for sliding on snow.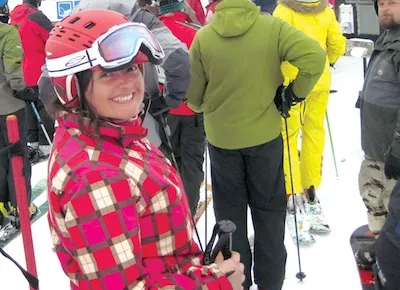 I can't believe it's already November. It seems like someone hit the fast-forward button through October. As I write this, all of the ski areas are reporting snowfall, ski movie premiers are in full swing and many of the ski swaps have come and gone. Now we wait. We wait for snow and opening day announcements. If you're like me, I'm sure you still have a list of tasks to complete to be ready for opening day. Take the time now to get those skis waxed, or scrape the summer wax off so that first chair doesn't catch you by surprise.
Since launching the new Snowlander section back in October, we've received a lot of feedback and hope to receive more. If you feel like there's a story that should be covered, a picture that should be printed or something humorous you'd like to share, please send it my way. We love hearing from fellow ski junkies and getting a different perspective. Make sure you take the time to 'Like' our fan page (Facebook.com/SnowlanderNW). This is where you can find the latest on all things related to snow, interact with fellow riders, post pictures, videos and just generally share your stoke for winter. We'll also have several giveaways that we'll announce through our Facebook page throughout the winter.
Just imagine, we could be skiing in two weeks!
Jen Forsyth
Snowlander Editor
[email protected]