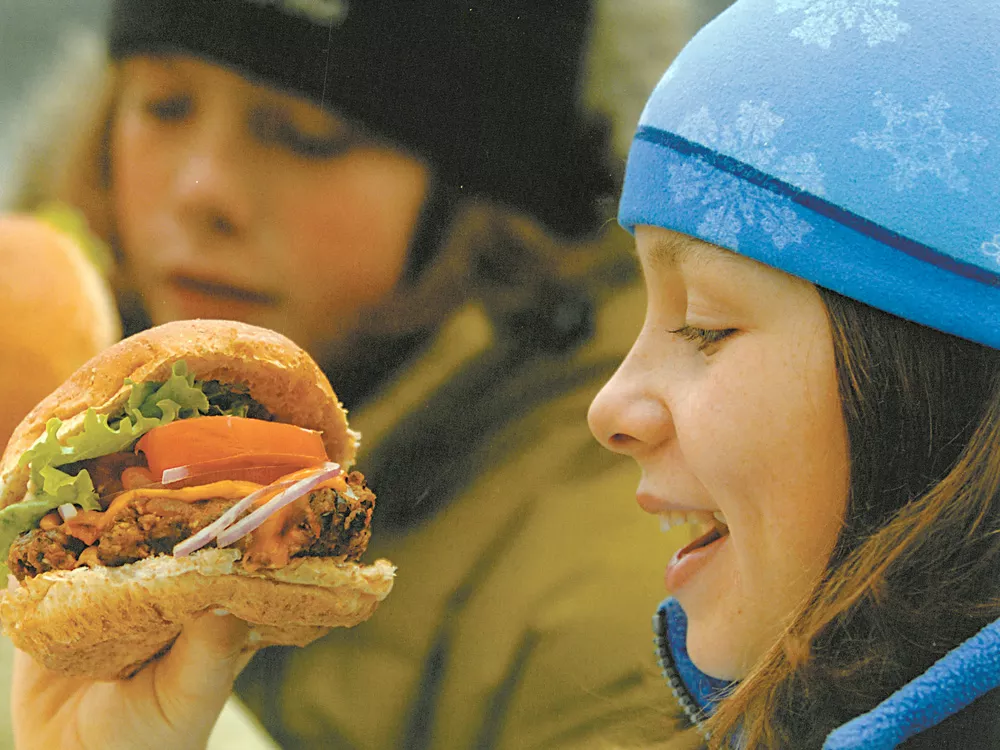 Lodge food and haute cuisine are not generally thought of as one and the same, but for years, Whitewater Resort outside  Nelson, B.C., has been redefining what you can munch between runs. As the chef for Fresh Tracks Café at Whitewater, Shelley Adams made some very popular dishes. Her burger sauce alone was so beloved that she was constantly bombarded with requests for the secret. So she published her recipes in Whitewater Cooks in 2005.
The book was a national bestseller in Canada, but it wasn't enough to satisfy everyone's taste buds. People wanted more recipes, so she published two more bestsellers: Whitewater Cooks At Home in 2009 and Whitewater Cooks With Friends in 2011. 
"The reaction for all three has been spectacular," says her husband, Mike. "The superb thing with these is that people are using the books." He says they have heard about a number of "Whitewater Clubs," where friends will get together on a regular basis just to cook Shelley's recipes.
Shelley worked as a caterer in the film industry for 15 years before she and Mike purchased Whitewater in 1997. The couple sold the resort in 2008 and retired. You can still try some of the recipes she perfected at the Fresh Tracks Cafe at Whitewater. 
Welcome to Snowlander, Vol. II
Every year at this time, it's a guessing game as to when we might start skiing. We're always hopeful of a Thanksgiving opening, but we know that many years December is the first month for sliding on snow.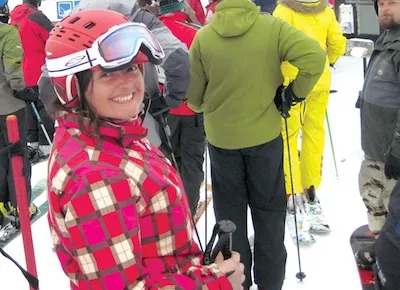 I can't believe it's already November. It seems like someone hit the fast-forward button through October. As I write this, all of the ski areas are reporting snowfall, ski movie premiers are in full swing and many of the ski swaps have come and gone. Now we wait. We wait for snow and opening day announcements. If you're like me, I'm sure you still have a list of tasks to complete to be ready for opening day. Take the time now to get those skis waxed, or scrape the summer wax off so that first chair doesn't catch you by surprise.
Since launching the new Snowlander section back in October, we've received a lot of feedback and hope to receive more. If you feel like there's a story that should be covered, a picture that should be printed or something humorous you'd like to share, please send it my way. We love hearing from fellow ski junkies and getting a different perspective. Make sure you take the time to 'Like' our fan page (Facebook.com/SnowlanderNW). This is where you can find the latest on all things related to snow, interact with fellow riders, post pictures, videos and just generally share your stoke for winter. We'll also have several giveaways that we'll announce through our Facebook page throughout the winter.
Just imagine, we could be skiing in two weeks!
Jen Forsyth
Snowlander Editor
[email protected]