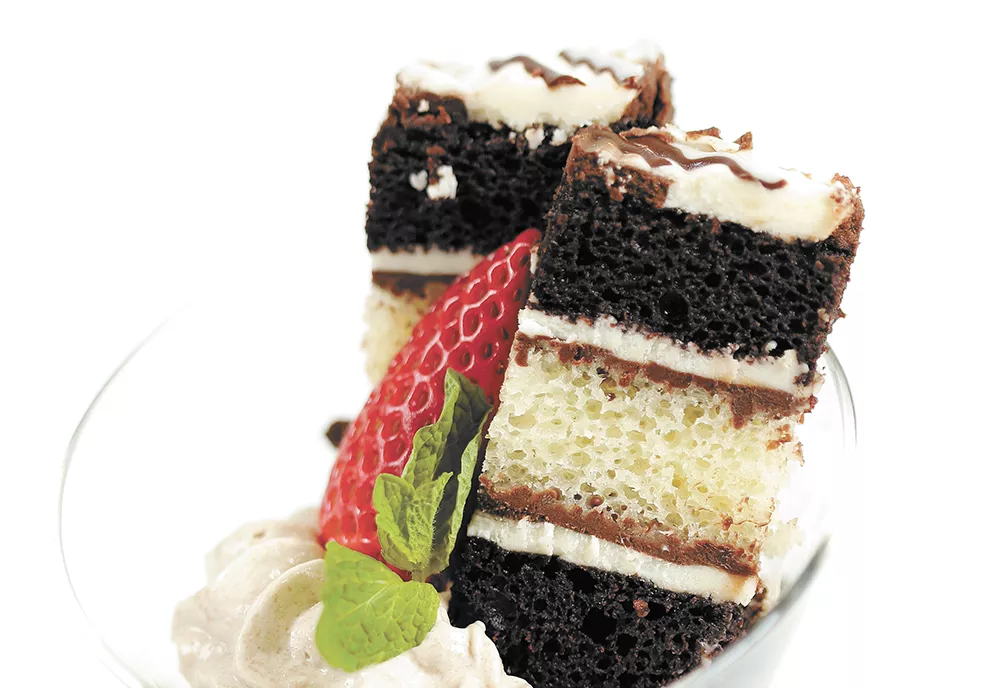 ...YOU WANT A CRAFT COCKTAIL
The new Gilded Unicorn not only features one of the best Restaurant Week names, it also features a nice mix of classic cocktails and drinks you've never heard of, but will want to try. You'll head to Clover after looking at their delectable menu; save room for one of their finely crafted and creative drinks. Fans of mixed drinks can't go wrong with Twigs, no matter which of the four locations you hit.
...YOU WANT A NICE VIEW
The banks of the Spokane River in Kendall Yards feature amazing views of downtown, especially from Central Food and neighboring Veraci Pizza. If you head upriver, take a look at the calmer waters outside of Ripples Riverside Grill. In Coeur d'Alene, the view of the city's namesake lake is inescapable from Beverly's at the top of the Coeur d'Alene Resort.
...YOU DEMAND A LOT OF BEER CHOICES
The Drink Local aspect of Restaurant Week brings local beer, wine and spirits to the forefront. If you want wide variety of brews to choose from, we suggest starting at brother-sister restaurants Manito Tap House and Blackbird Tavern + Kitchen, both of which feature beers you're not going to find anywhere else in the region. If you're downtown, Post Street Ale House has a lot of local taps, and even features a beer flight or a full pint as a first course. Or head over to Saranac Public House, where an ever-changing tap list will have something to fit your fancy. Out in Coeur d'Alene, you can zip through an iPad full of beer choices at Crafted.
...IT'S TIME TO EXPAND YOUR HORIZONS
Restaurant Week is meant to be a time for our local chefs to stretch their creative legs a bit, and no one stretches more than Sant&eacute. This year, the award-winning downtown restaurant features a liver pâté and a heart tartare — and that's just the first course. Chef Jeremy Hansen is whipping up an oxtail ravioli and tongue sliders for the second course. At Scratch, you'll find a grilled quail tenderloin, while a visit to Table 13 may have you ordering wild boar sausage.
...YOU'RE A VEGETARIAN
There are a lot of succulent cuts of meat on Restaurant Week menus, but if you're an herbivore, we've got your back. At Casper Fry, you can get through all three courses meat-free with a route that includes a barley risotto as the main course. The Melting Pot's fondue makes for a solid vegetarian meal in the starting phase, and includes a main course of tofu with artichoke ravioli. Hold the meat on Laguna Cafe's carbonara, and you'll be in business. ♦